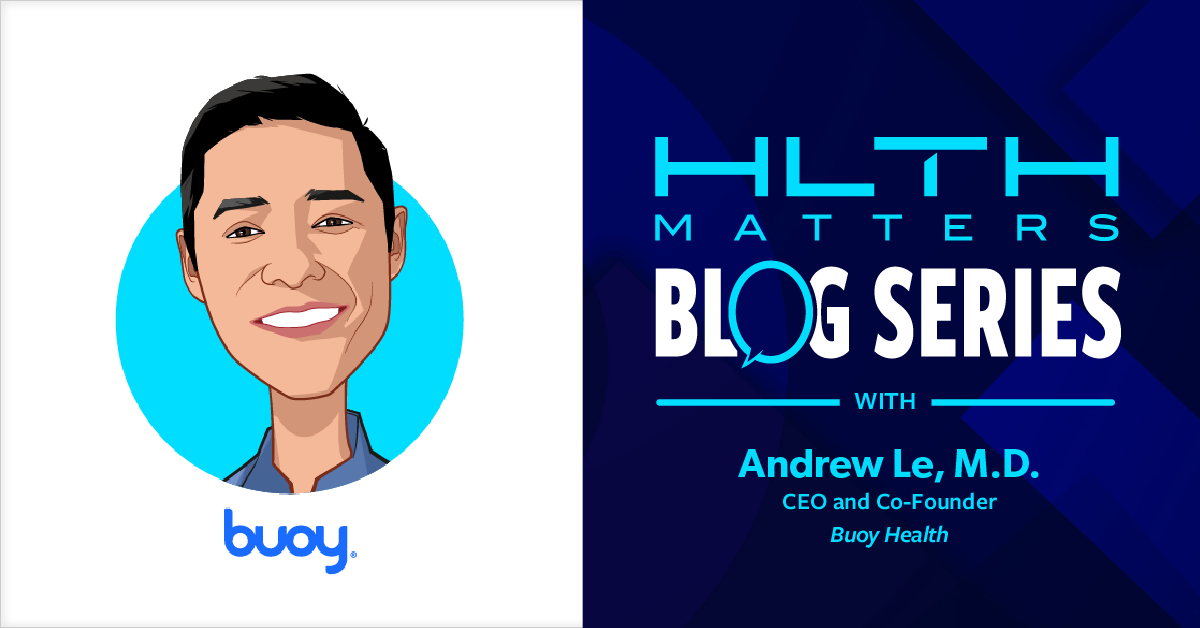 A Four-Part Strategy for Safely Returning to the Workplace
By

Andrew Le, MD

|
May 29, 2020
As coronavirus cases in many parts of the country decline and states and cities slowly begin to reopen, they are learning that the way out of a lockdown is even more difficult than the way in. For employers looking to reopen worksites, and employees needing reassurance it's safe to return, even the most well-considered government plans provide just the broad-stroke safety standards and conditions to be met -- addressing whether and when, not so much how. Such plans can be largely summed up with a few words: proceed with caution.
So, what are employers to do? How can they thoughtfully "balance life and livelihood" rather than view it as a trade-off, as Bryony Winn, senior vice president, Chief Strategy and Innovation Officer at Blue Cross NC, asked in our recent HLTH panel on the "The Resilient Workplace"? As we consider a safe-return strategy, how can we learn from our recent successes and failures protecting the health and safety of those essential workers who never stopped going to workplaces. As Lorna Friedman, MD, global health lead for the multinational client group at Mercer, reminded us in the same panel discussion, "millions of people don't have the choice. They are at work, they are essential workers, so they're not 'returning.'"
With a vaccine still 18 to 24 months out, according to best-case scenarios, it's clear there is no silver bullet solution on the horizon. Employers need to look instead to layering a set of strategies that will together enable them to manage and reduce risk while prioritizing employee privacy and trust.
#1. Manage risk with a "combination therapy"
Any successful strategy must begin and end with multifactored screening and rigorous adherence to proven safety measures. In a recent New Yorker essay, Atul Gawande likened such an approach to a "combination therapy," where each element has its limitations but the resulting "cocktail" is effective. First, employees need to be able to self-screen daily for recent COVID19 testing results and symptoms to determine who can safely come to the workplace and who needs to seek care or stay home with ongoing support and clinical guidance. Since early February, when we incorporated the Center for Disease Control and Prevention's COVID19 guidelines into Buoy's AI-based health assistant, 624,000 interviews have been completed, helping people to self-screen for COVID19 symptoms and be rapidly triaged to the best next steps.
For employee screening to be effective against asymptomatic spread, however, it needs to also address exposure risk -- whether people have encountered anyone at close quarters who has tested positive or experienced symptoms -- along with other situational and occupational factors that might contribute to heightened risk. For both employee and employer, the goal of such multi-factored screening isn't and can't be to eliminate risk entirely; the goal is to mitigate and minimize risk through continuous data gathering and analysis.
Employees cleared for return must then adhere to the now-standard trio of CDC safety protocols: rigorous hygiene measures, required face masks, and social distancing. As we've learned, none of these is easy to implement and enforce -- especially in a busy workplace -- but all are effective in reducing exposure risk.
#2. Safeguard employee privacy and trust
No safe-return strategy can come at the expense of employee privacy, nor succeed without a foundation of trust and shared decision-making. Already, there have been reports of employers using screening technology, temperature checks, and surveillance measures in ways that may violate privacy and disempower workers. At Buoy, when we expanded our platform to offer employers a Back with CareTM solution, we put privacy first, ensuring that none of the health information provided by the employee in the screening process is shared with their employer -- only the overall risk category they fall into.
Building trust begins with giving employees a sense of control and partnership in creating a plan with their employer, rather than having one imposed on them. By self-reporting any symptoms or recent exposure, employees can feel empowered and gain a better understanding of their own risk levels.  By applying protocols consistently and fairly and communicating outcomes and progress frequently, employers can rally employees around a shared vision for a healthy and productive workplace.
#3. Tap real-time data to drive decision-making
For any employer, the task of safely reopening is a daunting one, with a dizzying number of variables to manage. On a daily basis, they need to assess risk stratification across their employee populations to understand who is cleared for on-site work, who must work from home, who to send for testing, and more. For larger companies with multiple offices in diverse geographies this can be like assembling a puzzle from shape-shifting pieces.
Employers also need to align this risk profile data against business needs on a continuous basis in prioritizing certain roles for re-entry over others. And they must determine the most strategic allocation of limited resources. For example, if they only have access to 100 COVID19 tests but have 1,000 employees, which 100 should get the tests? To make informed decisions, employers will need access to real-time data, dashboard-level visibility, and the ability to model scenarios and choose the best course of action.
#4. Stay nimble and adaptable
We are living in a moment of pervasive uncertainty. As we begin the national experiment of reopening -- with some states exercising more caution than others -- we may see new spikes or a second wave of the virus emerge. We are learning more about the virus itself, the actual scale of infection, and the relationship between antibodies and immunity. In response, we can be certain that clinical guidelines will continue to evolve, as will federal and state regulations and standards. Employers must be ready to adapt and respond in real-time to these fluid conditions to stay productive while keeping employees safe and healthy.
This next phase of re-entry will be anything but easy. There's no playbook for employers to follow and no guarantees of success. But the capabilities we develop and habits we take on now can serve us well over the long haul. Those employers that navigate this transition well will emerge stronger for it, with a culture of mutual caring and trust that can carry them through other challenges that lie ahead.