2021 Agenda
Across many topics in 100+ sessions, you'll learn where disruptions to incumbent models, roles and technologies are reshaping the entire spectrum of health. Whether rewiring care infrastructures, recreating care journeys or re-imaging community and consumer-centric health, our discussions and debates will draw you in and drive you forward.
To see the agenda overview, including registration and exhibit hall hours, visit the agenda overview page by clicking the link below.
*All times below are in Eastern Daylight Time (EDT).
Registration & Badge Pickup
ENGAGE at HLTH - In partnership with MedCity News
Patient engagement and experience have become an ever pressing priority for healthcare stakeholders of all stripes following Covid. The agenda will explore how providers and payers are focusing on patient-centricity in the light of a pandemic that kept many people at home, as well as how they and others are working towards more equitable care for all. Hear from patients, leading provider/ payer executives and tech startups about how to move the needle forward in patient experience.
In Partnership with
Systemic Health Activism: Designing for Equity
The 2021 HLTH Equity Impact Program will explore the roots of health injustice, shine a light on areas of progress and seek to identify the most effective approaches to instilling activism into healthcare as a lasting value, mindset and approach to achieving health equity. Join us for a program that welcomes all speakers and attendees in an inclusive environment where confronting health injustice is invited and expected.
Recovery & Redesign: The Women at HLTH Program
The Women at HLTH program will focus on recovery--regaining ground for women in areas where the pandemic exacerbated gender-based disparities, such as mental health and labor force participation, and redesign--the aspects of healthcare that require fundamental re-centering to drive gender parity in leadership, research, treatment and outcomes.
Transforming Health in the Post Pandemic World
"Transforming Health in the Post Pandemic World," brought to you by AHA at HLTH, will examine how provider-led innovation and partnerships are transforming the health care ecosystem and creating new approaches to managing the health of patient populations. Hospital and health system leaders will share their experiences in a series of "story slam sessions," framing the problems they addressed, solutions they developed and the results they achieved. Each story slam will explore how hospitals and health systems are working with solution companies, community organizations and other stakeholders to address such key issues as workforce resiliency, increasing access to care and improving health equity.
In Partnership with
Moving Forward Together: Beyond the Pandemic
Moving Forward Together: Beyond the Pandemic, brought to you by ATA at HLTH 2021, will explore the expanded role of virtual care as a true modality of modern, hybrid care delivery and highlight technologies and stakeholders pioneering integrated healthcare for patients and providers. The agenda will explore what's next for telehealth post-pandemic and what this industry needs to address in its expanding role to define a unified approach to addressing health equity and bridging gaps in healthcare access, patient inclusion and experience, balancing challenges between providers and payers, harmonizing state and federal policy, standardizing practice and coordinating care across settings, and uncovering emerging trends in research and telehealth solutions.
In Partnership with
Hosted Buyer Program (Prescheduled Only)
Session 1: 1:30 PM — 2:10 PM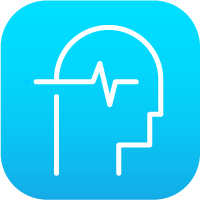 Assessing and Addressing Mental Health
Adolescent Mental Health State of Emergency
The pandemic's detrimental impact on the mental health of young adults in the US and globally cannot be overlooked. Our younger, vulnerable generations have had the highest reported rates of suicidal thoughts and substance abuse disorders during the last year compounding an already dire situation. Learn from health leaders stepping up to provide adequate mental health care to our pediatric populations of all backgrounds.
SPEAKERS
Benjamin MillerChief Strategy OfficerWell Being Trust
Maya Enista SmithExecutive DirectorBorn This Way Foundation
Naomi AllenCEO and Co-FounderBrightline
Patricia Ibeziako, MDAssociate Professor of PsychiatryBoston Children's Hospital, Harvard Medical School
MODERATORS
Ben RobbinsVenture PartnerGV
The Drug Development Revolution
(Out with the Old) In With the New Way of R&D
Have we entered a new era of drug development with shorter timelines, lower costs and more advanced treatments coming to market? The COVID vaccines certainly proved this theory to be true, but how will this urgency translate post-pandemic? Through increased use of new technologies like mRNA and implementing highly digitized, flexible, data-driven operations, life science leaders are reinventing old R&D methods in new ways. Hear two life science leaders' unique approaches to R&D reinvention. 
SPEAKERS
Alexis BorisyFounder and Executive ChairmanEQRx
Andrew Plump, M.D., Ph.D.President of Research & DevelopmentTakeda
MODERATORS
Deborah Palestrant, PhDPartner, Head of 4:595AM Ventures
Care Models 2.021
Vying for Value
Ahh value-based care, everyone's favorite buzzword. We all want it, agree it is best for patients and the health system in general, but why is it so hard to scale? Some blame politics, others say fee-for-service is just the way our health system was built, but others refuse to accept defeat. Digital health companies are jumping into the VBC movement to help incumbents and align incentives across all entities to really move the needle. Hear from champions of value-based care touting irrefutable evidence that it can be done and will be done!
SPEAKERS
Jen Brull, MD, FAAFPPhysician OwnerPost Rock Family Medicine
Jennifer Bacani McKenney, MD, FAAFPOwner and Manager of Bacani/McKenney Clinic in Fredonia, Kansas, and President-electKansas Academy of Family Physicians
Sarah Chouinard, MDChief Medical OfficerMain Street Health
MODERATORS
Dr. Farzad MostashariCo-Founder and CEOAledade Inc
Session 2: 2:20 PM — 3:00 PM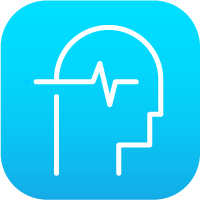 Assessing and Addressing Mental Health
Employer's Crucial Role in Mental & Behavioral Health
With over 10,000 apps available claiming to address a psychological difficulty, how can we support employers when weeding through the sea of solutions to find truly impactful care for their employees? Aside from sourcing viable solutions, aiding employers in addressing stigma, privacy, diversity and cost concerns is a top priority. Hear from experts pushing the boundaries of employer-sponsored health to integrate an inclusive, holistic approach to employees' mental care.
SPEAKERS
April KohCEO and Co-founderSpring Health
Eddie MedinaCo-founder and COOBetterUp
Jim HuffmanHead of BenefitsFidelity
Kelley ElliottVice President, Total RewardsDelta Air Lines
MODERATORS
Daryl TolExecutive Vice PresidentOne Mind
The Drug Development Revolution
Drug Discovery's AI Engine
AI/ML has revolutionized many aspects of the health ecosystem, but arguably its biggest triumph to date is in drug discovery. With the ability to screen targets at record speed and analyze niche trends in massive data sets, AI is supercharging scientists to the drug discovery fast lane leading to novel discoveries in record time. How are experts utilizing a mix of AI, real world evidence and traditional methods to breakthrough even further?
SPEAKERS
Carolyn MagillChief Executive OfficerAetion
Daphne KollerCEO and Founderinsitro
Miruna SasuChief Strategy OfficerCOTA Inc.
Shahram EbadollahiChief Data and AI OfficerNovartis
MODERATORS
Allison DeAngelisSenior Healthcare ReporterBusiness Insider
Care Models 2.021
Providers, Payers, Payments…Oh My
Provider/payer payment models have long been reimagined, criticized and reimagined some more. Whether moving to value-based care, ACOs or bundling payments, the goal is the same: ease the cost burden on consumers of care and reduce total health care spending. So where is this goal being met or exceeded? Hear from leaders working tirelessly to modernize and optimize our antiquated health payment structures.
SPEAKERS
Divya Paliwal, MDChief Clinical Transformation OfficerHorizon BCBSNJ
Dr. Mark Prather MD, MBACo-Founder and CEODispatchHealth
Kyle ArmbresterChief Executive OfficerSignify Health
Nick LoporcaroCEOLandmark Health
MODERATORS
Ana GuptePrincipalAG Health Advisors
Session 3: 3:10 PM — 3:50 PM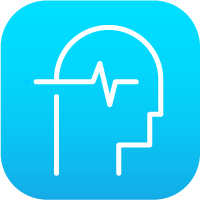 Assessing and Addressing Mental Health
Dissolving Access Barriers
There is a rapidly rising demand for mental health services, leaving mental health professionals in critically short supply. To solve this supply-and-demand issue, digital solutions are providing access in therapy deserts with increasingly affordable care options, new options for inclusive care and data-driven treatment plans. Are there also drawbacks in decreasing face-to-face care? Leaders are learning that a diverse mix of solutions for different conditions, digital competency levels and differences of race, ethnicity, socioeconomic status, disability, gender, and sexual orientation are needed to create a comprehensive mental health care system that dissolves systemic barriers.
SPEAKERS
Ariela SafiraFounder & CEOReal
Corbin PetroCEO & Co-FounderEleanor Health
Dr. Harry RitterFounder and CEOAlma
Puneet SinghCEOQuartet Health
MODERATORS
Tina ReedHealthcare EditorAxios
The Drug Development Revolution
Driving Diversity in Clinical Trials
Disease impacts all people, so shouldn't the drug development process be representative of all people? Diversity has historically been overlooked in clinical trial design and implementation, until now. Motivated by the troubling statistics around the pandemic's impact on racial and ethnic minority groups, life sciences leaders are stepping up to ensure diversity is deeply ingrained into the planning and execution of all clinical trials, leaving bias in the past. 
SPEAKERS
Arif Nathoo, MDCEOKomodo Health
Christopher P. BooneVice President, Global Head of Health Economics & Outcomes ResearchAbbVie
Lauren Powell MPA, PhDVice President, U.S. Health Equity & Community WellnessTakeda Pharmaceuticals
Quita HighsmithVice President and Chief Diversity OfficerGenentech
MODERATORS
Mark CleinChief Executive Officer & Co-FounderPrecision Medicine Group
Care Models 2.021
Holy Primary Care!
In a world that is becoming increasingly transaction oriented, how do we ensure our health continually remains a priority? Primary care organizations are focusing on holistic patient management, moving away from episodic care and towards a preventative, tech-driven approach. With the rise in mental and behavioral health conditions, clinicians are moving past the status quo check-up and building a more comprehensive approach to delivering care. An apple a day isn't going to cut it anymore! 
SPEAKERS
Adrian AounFounder and CEOForward
Andrew ToyPresident & CTOClover Health
Christina SeverinChief Executive Officer and PresidentCommunity Care Cooperative (C3)
Rajneesh BehalChief Quality OfficerOne Medical
MODERATORS
Nancy BrownGeneral PartnerOak HC/FT
Session 4: 4:00 PM — 4:40 PM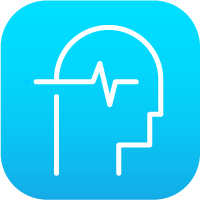 Assessing and Addressing Mental Health
Bracing for Impact: The Pandemic's Toll on Mental Illness
The pandemic unveiled significant structural problems in the U.S. mental health care system, and left us with a second pandemic with no clear solution. 41% of the population reported at least one adverse mental & behavioral health condition associated with COVID-19. Little is known on how the pandemic has permanently changed our behavior, but that's not stopping health leaders from trying to chip away at this escalating crisis. Hear from insightful innovators in the mental health field on their plans for creating sustainable change.
SPEAKERS
Alyson WatsonFounder & CEOModern Health
Kana EnomotoSenior Knowledge ExpertMcKinsey & Company
Samantha Meltzer-Brody, M.D., M.P.HAssad Meymandi Distinguished Professor & Chair, Department of PsychiatryUniversity of North Carolina School of Medicine
MODERATORS
The Drug Development Revolution
Is Our Future Decentralized?
Studies have found that 80% of patients are more likely to participate in a clinical trial if virtual options are available. The growth of connected devices and data management technologies is certainly setting the stage for a more decentralized future for clinical trials. Decentralizing the process also yields a more diverse, patient-centric trial design where access challenges are not a factor. Is the current biopharma industry infrastructure ready for such a vast overhaul of known clinical trial methods? Discuss both sides of the DCT coin.
SPEAKERS
Dr. Amy AbernethyPresident of Clinical Research Platforms & Former Principal Deputy Commissioner at US FDAVerily
Michelle LongmireCEO & Co founderMedable
MODERATORS
Craig LipsetCo-ChairDecentralized Trials & Research Alliance
Care Models 2.021
Home-ing In on Chronic Condition Management
The past year has made our homes the center of our worlds. We outfitted homes to be our schools, gyms, offices and health centers for our families. This transition proved that care can seamlessly take place at home even when dealing with complex chronic conditions like chronic kidney disease or complex immunological conditions. Let's hone in on innovative, digitally-enabled home care models and proposed regulatory changes making patients' comfort priority number one. 
SPEAKERS
Dr. Shika PappoeChief Medical OfficerStrive Health
Lisa RomettyPresidentCVS Kidney Care
Mike GladstoneGlobal President of Inflammation & ImmunologyPfizer
Rishi Sikka, M.D.President of System EnterprisesSutter Health
MODERATORS
Steven CollensCEOMATTER
SPEAKERS
Jonathan WeinerFounder and Chief Executive OfficerHLTH
CVS Health General Session
SPEAKERS
Alan LotvinEVP, CVS Health and President, CVS CaremarkCVS
A Shared Vision For Health Assurance
Building A Proactive, Resilient And Equitable System Of Care Through Leadership, Tech, And Responsible Innovation
Hemant Taneja (Managing Partner, General Catalyst) and Ken Frazier (Executive Chairman, Merck; and Chairman, Health Assurance Initiatives, General Catalyst) discuss the evolving role and responsibility of healthcare and tech to transform the current "sick care" system to a resilient, proactive Health Assurance model -- designed to help people stay well, bend the cost curve, and make quality care more affordable and more accessible to all. 
SPEAKERS
Hemant TanejaManaging DirectorGeneral Catalyst
Ken FrazierExecutive ChairmanMerck
What's Ahead for Google in Health?
SPEAKERS
Dr. Karen DeSalvo, MD, MPH, MSc.Chief Health OfficerGoogle
Pfizer's Next Chapter
After a monumental vaccine discovery that allowed the world to see light at the end of the COVID-tunnel, how has Pfizer taken measures to stay ahead of the pandemic so that we can eventually put an end to COVID-19? From thinking differently about distribution to ensure an equitable rollout, to continued research on variants – this pivotal experience will forever impact the organization's approach to delivering breakthroughs for patients. How will their approach for other ground-breaking therapies evolve from the learnings of the pandemic? Pfizer's CEO, Albert Bourla, will share his vision for the future as well as the latest in the global vaccine rollout, ensuring equity and the most up to date data on the COVID-19 vaccine. 
SPEAKERS
Albert Bourla, DVM, PH.D.Chairman and Chief Executive OfficerPfizer
MODERATORS
Nathan VardiManaging Editor, EnterpriseMarketWatch
SPEAKERS
Paul RomaGeneral ManagerIBM Watson Health
Welcome Reception
Kick off the first night at HLTH with our Welcome Reception, held in the exhibit hall. All attendees are invited!
Full Body Workout Class
- powered by FitBit Health Solutions
Full Body Workout Class
- powered by FitBit Health Solutions
Morning Yoga
Sponsored by: Cleo
Start your day with an instructor-led yoga session in the hotels adjacent to the convention center, the Omni Boston Hotel at the Seaport and Westin Boston Seaport District.
Registration & Badge Pickup
Session 1: 8:30 AM — 9:10 AM
Health's Tech-tonic Shift
Health Tech's Got Talent: Who is the Next Star? PART ONE
Digital health is having its moment. Now a household term, telehealth is beloved by many as a convenient medium to further engage with providers and take a proactive approach to health. Following the path paved by telehealth, what other innovations are bubbling up to the surface in health tech? Hear from three founders touting incredible technologies that possess the potential to be game changers in health and the next industry darling.
SPEAKERS
Chesahna Kindred, MD, MBA, FAADMedical DirectorVisualDx
Dor SkulerDor Skuler, CEO & Founder of Intuition RoboticsIntuition Robotics
Nabiha SaklayenCEO & Co-FounderCellino
Health for the Greater Good
Achieving Social Justice in Health
Racism is a public health issue. Going forward, we must be actionable, define health equity and map a path to pervade social justice in all aspects of healthcare. It's our duty to roll up our sleeves, hold ourselves accountable, acknowledge the deep history of structural racism and work together to achieve the much needed societal change. Listen to health equity advocates working to create a healthcare system free from discrimination from the doctor's office to the boardroom.
SPEAKERS
Arpa GarayPresident, Global Pharmaceuticals, Analytics, & Digital MarketingMerck & Co., Inc.
James E.K. Hildreth, Ph.D., M.D.President and CEOMeharry Medical College
Kim KeckPresident and CEOBlue Cross Blue Shield Association
Pat GeraghtyPresident and CEOGuideWell and Florida Blue
MODERATORS
Aletha Maybank MDChief Health Equity Officer, SVPAmerican Medical Association
Pharmacy's Bright Future
Pharmacy & Digital Health: A Match Made in Heaven
33% of neighborhoods in America's largest cities lack convenient access to a pharmacy. Virtual solutions bridge this gap and supplement not having a physical pharmacist available. How can we leverage virtual innovation to expand digital pharmacies' reach while also empowering brick and mortar locations? Dig into how leaders are using digital to close access gaps, streamline the data flow between pharmacists and prescribers and ultimately help patients make better decisions about their health.
SPEAKERS
Amanda EppCEOScriptDrop
Melynda Barnes, MDChief Medical OfficerRo
Sid ViswanathanCo-founder & PresidentTruepill
Vish SankaranChief Innovation OfficerWalgreens Boots Alliance
MODERATORS
Carmine PetroneManaging DirectorAdvent International
Funding Founders (Prescheduled Only) - Lounge Opens
Hosted Buyer Program (Prescheduled Only)
Session 2: 9:20 AM — 10:00 AM
Health's Tech-tonic Shift
Health Tech's Got Talent: Who is the Next Star? PART TWO
Digital health is having its moment. Now a household term, telehealth is beloved by many as a convenient medium to further engage with providers and take a proactive approach to health. Following the path paved by telehealth, what other innovations are bubbling up to the surface in health tech? Hear from three founders touting incredible technologies that possess the potential to be game changers in health and the next industry darling.
SPEAKERS
Alison DarcyFounderWoebot Health
Jahangir MohammedFounder & CEOTwin Health
Rob MalcolmChief Operating OfficerOmniscient Neurotechnology
Health for the Greater Good
Is Poverty the Root of SDoH?
Have we over-complicated SDoH efforts by adding more terms and definitions? Is it possible to simplify this complex problem by boiling it down to one factor: poverty? Where do racism, education, access to healthy food and geography factor into the SDoH equation? Hear two expert perspectives as we strip away the euphemisms and get down to what truly matters when discussing social determinants of health. 
SPEAKERS
Nwando Olayiwola, M.D., MPH, FAAFPChief Health Equity Officer & Senior Vice PresidentHumana
Sachin Jain MDPresident and CEOSCAN Health Plan
MODERATORS
Christina Jenkins, MDVenture PartnerPhoenix Venture Partners
Pharmacy's Bright Future
Advancing Affordable Access to Medications
National drug spending is expected to reach $863 billion by 2028 due to new, higher priced drugs entering the market more frequently. How can we prevent patients in need from being priced out of the market? In efforts to reduce out-of-pocket costs, some pharmacy leaders have implemented outcome-based contracts while others have bypassed the supply chain middlemen entirely. The methods may differ, but the goal is clear: increase access, affordability and adherence.
SPEAKERS
Alex Oshmyansky, MD, PhDCEO and FounderMark Cuban Cost Plus Drug Company
Alexander HardyCEOGenentech
MODERATORS
Andrew DunnSenior Healthcare ReporterBusiness Insider
Session 3: 10:10 AM — 10:50 AM
Health's Tech-tonic Shift
Navigating the Health Literacy Labyrinth
If one thing is true, it's that our health system is a complex labyrinth for even the most informed health consumers. Navigating the care maze is a daunting task that often leads to confusion, high costs, misinformation and poor outcomes. Leaders are working to close this health literacy gap widened by varying levels of digital competency, access to technology and socioeconomic status. But is introducing more tech the answer or furthering the problem? Communication is key in solving this pressing issue.
SPEAKERS
Andrew Le, MDCEO and CofounderBuoy Health
Colleen NicewiczChief Executive OfficerGroups Recover Together
Deborah DiSanzoPresident, Best Buy HealthBest Buy Health
Richard Zane, MDChief Innovation OfficerUCHealth
MODERATORS
Nicole J WalkerManaging PartnerArboretum Ventures
Health for the Greater Good
The Pandemic Effect on Health Equity
The global pandemic put a spotlight on some troubling truths within our healthcare system. Disproportionate COVID-19 case numbers and deaths among people of color exposed a broken health system where incentives are misaligned and zip code is a prime factor in the quality of care received. It is clear that we have a long way to go. Let's level-set, strategize and get to work to build back a better, more equitable future from the pandemic rubble.
SPEAKERS
Kevin MahoneyCEOUniversity of Pennsylvania Health System (Penn Medicine)
Lisa Fitzpatrick, MD, MPH, MPAFounder & CEOGrapevine Health
Toyin Ajayi, MD, MPhilPresident and Co-FounderCityblock Health
MODERATORS
Dr. Summer KnightManaging DirectorDeloitte
Pharmacy's Bright Future
Big Retailers, Big Ambitions
With virtual pharmacies growing in popularity, brick and mortar retailers have had to pivot their business models to modernize their consumer health experiences. They are turning to digital and ramping up innovation to expand their offerings beyond the four walls. Their reach is big and ambitions high to become one-stop shops for all consumer health needs and more.
SPEAKERS
Marcus OsborneSenior Vice PresidentWalmart Health
Sree Chaguturu, MDChief Medical Officer, CVS CaremarkCVS Healthcare
MODERATORS
Blake DodgeSenior Healthcare ReporterBusiness Insider
Networking Break - Exhibit Hall Opens
SPEAKERS
Cheryl Pegus, M.D., M.P.HExecutive Vice President of Health & WellnessWalmart
MODERATORS
Paige MinemyerSenior EditorFierce Healthcare
Accelerating Technological Advances to Transform Health Care
Join Dr. Gianrico Farrugia to discuss Mayo Clinic's investment and partnership strategy designed to transform health care. Mayo is utilizing big data and emerging tech to cure more patients, become a truly digital organization, redesign clinical trials, make breakthrough therapies scalable and empower physicians' diagnostic capabilities. Their goal is to move health care from a pipeline business to a platform, where the health care system as a whole is strengthened as more people and organizations participate.
SPEAKERS
Gianrico Farrugia, M.D.President and CEOMayo Clinic
MODERATORS
Christopher DonovanPartnerFoley & Lardner LLP
SPEAKERS
David CordaniPresident and CEOCigna
Russell Street Ventures and Oak HC/FT General Session
SPEAKERS
Annie LamontCo-Founder & Managing PartnerOak HC/FT
Brad SmithChief Executive OfficerRussell Street Ventures
MODERATORS
Mohana RavindranathSenior Healthcare ReporterBusiness Insider
Health Equity Luncheon
12:00 - 12:30 PM: Keynote: On Leading from the Inside
Interviewer: Alyson Shontell, Co-Editor in Chief, Business Insider, Interviewee: Kara Helander, Chief Diversity & Inclusion Officer, Carlyle
12:30 - 1:10 PM: What Am I Getting Into? What it Really Means to Commit to Equity in a Healthcare Organization
Healthcare organizations are beginning to evolve their scope on equity, encompassing a mission of health justice. They're taking a look across internal culture and policy, clinical programs, vendor relationships and community outreach. But transformation isn't easy. Hear about integrated strategies for change within and outside of their organizations.
1:10 - 2:00 PM: Benefits That Serve
Employer-sponsored health and wellness benefits have failed to reflect the diverse health needs, preferences and financial realities of the people they're meant to serve, despite the fact that employers cover close to 50% of Americans. New models maximize flexibility and engender trust to break down barriers and enable employees to curate the healthcare, wellbeing services and savings they need.
Evercore Luncheon: The Download on Digital Therapeutics with Evercore
Join us as we explore the nascent digital therapeutics space and dig into topics like the emerging business models for prescription digital therapeutics, the varying methods of patient engagement across digital care modalities, and the value proposition of digital health through the eyes of investors. These discussions will provide investors and industry participants with deep insight into the trajectory of the space as seen through the eyes of various stakeholders.  
In Partnership with
EY Luncheon: Hospital at Home: Adapting operating models to deliver access to quality care
This panel discussion will feature payer, provider, pharma, and med-tech panelists. Each panelist will provide a case study on how Hospital at Home has impacted their operating models and ecosystem partnering approach/strategy. The discussion will consider observations regarding governance, decision making, process integration, technology, workforce, performance metrics, and patient experience. Learn more about how our panelists tackled Hospital at Home scaling and ecosystem management, in addition to developing best practices and lessons learned regarding op model adaptation and partnership management.
In Partnership with
WEGO Health Awards Luncheon
Co-Sponsors: HealthSparq and Outcomes4me Inc.
Hosted Buyer Program (Prescheduled Only)
DE+I Deciphered: Continuing the Conversation
Between the COVID-19 pandemic and last year's national reckoning with racism, the deep inequities of the healthcare industry have been exposed and exacerbated. MM+M will host an insightful panel that will seek to answer questions like, "Has there been enough real change?'' "How do we make progress in our own work and organizations?" and "How long will our raised consciousness last?" all while highlighting where the major cracks in the system lie.
In Partnership with
Session 4: 2:00 PM — 2:40 PM
Health's Tech-tonic Shift
Old Operational Habits Fall Hard
What lengths are necessary to modernize healthcare's antiquated systems? From scheduling to billing, payers and providers are partnering with tech organizations to implement innovative operational changes driven by their comprehensive digital strategies. Their motto is every company should be a tech company! Operational mavens are tossing out manual, outdated task management, forging a path to a more digital future.
SPEAKERS
Aaron PatzerFounder & CEOVital
Aashima GuptaDirector, Global Healthcare SolutionsGoogle Cloud
Christine Brocato*System Vice President, Strategic InnovationCommonSpirit Health
Lisa DavisSVP & CIOBlue Shield of California
Welcome to Health's House
Health is Everyone's Business
Throughout the past year we have come to the realization that every viable company is a health company. Health now must be an integral part of ALL businesses, not just those put in the traditional healthcare bucket. Strategies are changing to keep employees safe, businesses operating and plans underway in case another global crisis ensues. How has the role of public health changed within our economy and how is health being integrated into all industries' core operating plans?
SPEAKERS
Dr. David StarkChief Medical Officer, Morgan StanleyMorgan Stanley
Dr. Leroy SimsSenior Vice President, Medical AffairsNational Basketball Association
Heidi WestHead of HealthcareZoom
Tim Malins MD, FACCChief Medical OfficerConstellation Brands, Inc
MODERATORS
Patrice A. Harris, MD, MA, FAPAMedical Editor in Chief At Large; CEO, eMed; Former President, AMAEveryday Health
Money on Health's Mind
A Tale of Two Health Tech Mavericks
Digital health has come a long way since its inception many years ago and these two leaders were at the helm of it. The journey has not always been smooth, but success is never achieved without struggle. Listen to two luminaries in digital health tell their stories of triumphs, failures, headline making exits, necessary pivots and predictions for the future of our industry. Not to mention their promising new endeavors each looking to shake up the status quo even more!
SPEAKERS
Glen TullmanChief Executive OfficerTranscarent
Jonathan BushFounder & CEOZus Health
MODERATORS
Chrissy FarrHealth Tech InvestorOMERS Ventures
Employers' Winning Game Plan
Delivering Diverse & Inclusive Benefits
There is an urgent need to remove structural disparities within our health industry. Employers are taking a stand against health inequities that have been deeply ingrained in traditional health benefits structures. By making essential and inventive changes to health plan designs, employers are addressing cost barriers and putting inclusivity at the top of their priority list. Hear from employer leaders who are building more equitable health care coverage for all.
SPEAKERS
Christopher KimDirector, Global Head of Employee Experience - Benefits - WellnessKKR
Dr. Ian TongChief Medical OfficerDoctor on Demand
Lindsay Jurist-RosnerCEOWellthy
Sarah ChavarriaExecutive Vice President & Chief People OfficerDelta Dental of California
MODERATORS
Duane ReynoldsFounder and Chief Executive OfficerJust Health Collective
Session 5: 2:50 PM — 3:30 PM
Health's Tech-tonic Shift
The Blurring Lines of Health Devices
Technology allows consumers to interact with their health data in new and exciting ways. But what defines a health device? A medical device? Tech is clearing the way for an influx of proactive and preventative consumer-managed care devices. With an abundance of digital health offerings, how can we accurately measure outcomes and seamlessly share this growing trove of data with care teams? Join experts to sharpen your vision of the future of health devices!
SPEAKERS
Debra BassU.S. President and Chief Marketing OfficerNuvo
Eddie Martucci, Ph.D.CEO and Co-FounderAkili Interactive
Harpreet RaiCEOOura
Priya AbaniCEOAliveCor
MODERATORS
Thad DavisSenior Managing DirectorSVB Leerink
Welcome to Health's House
The Happy Marriage of Health and Tech
The relationship between the health and tech industries has been solid for years, but they are ready to take things to the next level. Partnerships are blossoming in various areas within the health ecosystem pledging to create real change within a historically unmovable industry. What will this dynamic duo do next? Can they create a partnership that lasts the test of time across different corporate structures and cultures? These leaders are making this health matrimony work!
SPEAKERS
Caitlin DonovanGlobal Head of Uber HealthUber Health
David L. HolmbergPresident and Chief Executive OfficerHighmark Health
Vivian Lee, M.D., Ph.D., M.B.A.President, Health PlatformsVerily
MODERATORS
Ryan StewartManaging Director, Healthcare Technology & Tech-Enabled ServicesPJ Solomon
Money on Health's Mind
Seed to Growth in 0 to 60
Digital health startups have been traveling at lightspeed through the seed to growth journey, but is this a normal trajectory? Let's level set and review what the standard path should look like, why there have been so many outliers and what milestones investors care about most. The endless headlines of ballooning valuations, massive IPOs and triple-digit rounds is exciting for the industry, but also comes with unreasonable and often unattainable growth pressures for many founders. Hear top investors' takes on this monumental year and how we will ground ourselves in reality moving forward.
SPEAKERS
Alyssa JaffeePartner7wireVentures
Andrew AdamsManaging PartnerOak HC/FT
Julie YooGeneral PartnerAndreessen Horowitz
Robb VorhoffManaging Director & Global Head of HealthcareGeneral Atlantic
MODERATORS
Megan HernbrothSenior Healthcare Startups ReporterBusiness Insider
Employers' Winning Game Plan
The New Shape of Work
Traditional health benefit structures are showing their age. The pandemic completely upended our concept of where and how we work, so plan designs need to get with the changing times. Employees want an increase in remote care options, expanded coverage for their families and more mental and behavioral health solutions, to name a few. How else has the structure of health benefits transformed over the decades? Listen to health leaders reshaping plan designs to meet the needs of an evolved workforce.
SPEAKERS
Christina BrennerSenior Vice President, Total RewardsMastercard
Rajeev SinghChairman & CEOAccolade
Scott Shreeve, MDChief Executive OfficerCrossover Health
MODERATORS
Julie SirkinSenior Principal, Rewards & BenefitsKorn/Ferry International
Session 6: 3:40 PM — 4:20 PM
Health's Tech-tonic Shift
Getting Personal with Digitally-Enabled Care
Digital health has been given the rocket fuel it needed to fully take-off into everyday use both by health consumers and clinicians. With a plethora of tools now at their disposal, clinicians can further personalize care by integrating AI, virtual assistants, predictive modeling and consumer-generated data into their workflows. What new shapes will care delivery take next?
SPEAKERS
Alexa B. Kimball, MD, MPHPresident and CEO of Harvard Medical Faculty Physicians at BIDMCHarvard Medical Faculty Physicians at Beth Israel Deaconess Medical Center
Darshak Sanghavi, MDGlobal Chief Medical OfficerBabylon Health
Dr. Taha Kass-Hout, M.D., M.SChief Medical Officer, AWS and Director, Health AI, AWSAmazon Web Services, Health AI
Rajeev RonankiSenior Vice President, Chief Digital OfficerAnthem, Inc.
MODERATORS
Lisa Schmitz MazurPartnerMcDermott Will & Emery
Welcome to Health's House
Impactful Health Information Sharing
Reducing health information access barriers has never been more important. Health leaders are thoughtfully using communication channels like SMS, chat, media and influencers to reach more people with more targeted, accurate messaging around vaccines, variants and more. With a younger generation of health consumers, reaching them where they are via social media and mobile has proven to be a powerful tool to combat vaccine hesitancy and ensure all who need pertinent health information can receive it. Join leaders who are paving the way for a more streamlined approach to educating and engaging the masses on better health!
SPEAKERS
Dr. Austin Lee ChiangChief Medical Social Media OfficerJefferson Health
Dr. Jessica ShepherdChief Medical OfficerVerywell Health
Garth Graham, M.DDirector and Global Head of HealthcareYouTube
Susan CollinsGlobal Head of HealthcareTwilio
MODERATORS
Shoshana Ungerleider, MDHostTED Health Podcast
Money on Health's Mind
What the SPAC?
What a SPAC-tacular year it has been in health tech investing! The allure of the public market was strong as we saw the highest number of health IPOs in years leaving many of us scratching our heads wondering what spurred this hot streak. What makes going public so appealing versus remaining under private investment? Debate the pros and cons with investment experts as we predict the future of SPACs and if regulatory bodies will cool the action. 
SPEAKERS
Kristin Baker SpohnGeneral PartnerCRV
Peter MiccaNational Health Tech Leader, Audit & Assurance PartnerDeloitte & Touche LLP
Richard GersonCo-Founder, Chairman and Chief Investment Officer of Falcon Edge CapitalFalcon Edge Capital
Sandra ShpilbergFounder & CEOSanaby Health Acquisition Corp.
MODERATORS
Sari KaganoffGeneral Manager, ConsultingRock Health
Employers' Winning Game Plan
Increasing the Value of Employer-sponsored Care
Employer-sponsored health care spending is at an all time high, begging the question: does all this money equal high-quality, high-value care? The answer is not so simple. Paying a high premium for care will not always lead to the best quality. Health innovators have taken notice of this paradox ushering in the creation of new benefit structures to reduce costs and increase value. They lead with tech, focus on high value care solutions, align incentives across the system and no longer accept the vast inefficiencies that have plagued us for decades. 
SPEAKERS
Dr. Rhonda RandallEVP and Chief Medical Officer, UnitedHealthcare Employer and IndividualUnitedHealthcare
Fay RotenbergPresident & CEOFirefly Health
Jaja OkigweChief Executive OfficerFirst Choice Health
Patrick QuigleyCo-Founder & CEOSidecar Health
MODERATORS
Paige MinemyerSenior EditorFierce Healthcare
Moderna & Thermo Fisher Scientific General Session
SPEAKERS
Marc N. CasperChairman, President & CEOThermo Fisher Scientific
Stéphane BancelChief Executive OfficerModerna, Inc.
MODERATORS
Mike Pellini, MDManaging PartnerSection 32
UnitedHealth Group General Session
SPEAKERS
Dirk McMahonPresident and Chief Operating OfficerUnitedHealth Group
MODERATORS
Susan DentzerSenior Policy FellowThe Duke-Margolis Center for Health Policy
Centers for Medicare and Medicaid Services General Session
SPEAKERS
Chiquita Brooks-LaSure*Administrator of the Centers for Medicare and Medicaid ServicesU.S. Department of Health and Human Services
MODERATORS
Ezekiel J. Emanuel, M.D., Ph.D.*Chair, Department of Medical Ethics and Health PolicyUniversity of Pennsylvania
Networking Reception in the Exhibit Halls - A and B
Sponsored by Amwell
Connect with exhibitors and other attendees in the exhibit hall for food, drinks and entertainment!
Innovators' Reception
Sponsors: Oak HC/FT, Amazon Web Services, NTT Data, Tegria, Leidos and SamsungNEXT.
Join investors and startups for an evening of celebration with music, food and cocktails - and honoring the winners of the Startup Pitch.
Full Body Workout Class
- powered by FitBit Health Solutions
Full Body Workout Class
- powered by FitBit Health Solutions
Morning Yoga
Sponsored by: Cleo
Start your day with an instructor-led yoga session in the hotels adjacent to the convention center, the Omni Boston Hotel at the Seaport and Westin Boston Seaport District.
Registration & Badge Pickup
Session 1: 8:30 AM — 9:10 AM
Health's Consumer Playbook
The Power of Consumerization
62% of all bankruptcies stem from medical bills putting a huge burden on patients to find more affordable routes to care. The consumerism movement in digital health has opened the door to greater price transparency through sourcing and comparison apps, cash pay options and a push towards value over volume. Hear from leaders taking the guesswork out of choosing affordable care.
SPEAKERS
Doug HirschCo-founder and co-CEOGoodRx
Kate RyderFounder & CEOMaven
Zachariah ReitanoCEO and cofounderRo
MODERATORS
Jessica ZeaskePartnerEcho Health Ventures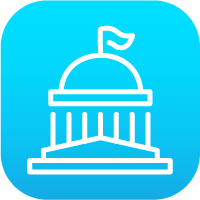 Life, Liberty and the Pursuit of Health
The Evolution of Reimbursement
After a year of relaxed reimbursement regulations directly resulting in a digital health boom, the question is posed: does policy hold innovation back? Finding the perfect balance of managing cost, meeting patient needs and removing the red tape around payer/provider partnerships is the key to moving innovation along at a healthy pace. What does the future of reimbursement policy hold with a new Administration and a blossoming digital health ecosystem?
SPEAKERS
Greg DeavensPresident and CEOIndependence Blue Cross
Marion Couch, MD PhD MBASenior Vice President and Chief Medical OfficerCambia Health Solutions
Michael DowlingPresident and CEONorthwell Health
MODERATORS
Carrie Nixon, JDManaging PartnerNixon Gwilt Law
Scaling Up Supply Chain
Securing the Supply Chain
The biopharma industry moves over $1 trillion worth of cargo through the supply chain every year making security and efficiency top priorities. How can we create a more resilient, secure and transparent supply chain network to maximize productivity? Promising solutions are stemming from unique collaborations between stakeholders where supply chain models are reimagined and technology is a key component of success. Hear experts divulge further into their detailed collaboration plans to ensure a frictionless and consistent global supply of medicines, PPE and more.
SPEAKERS
Christopher Fortier, PharmD, FASHPChief Pharmacy OfficerMassachusetts General Hospital
Keren HaruviPresident, Sandoz US, Head of North AmericaSandoz
Martin VanTriestePresident & CEOCivica Rx
Régine Honoré Villain, MPHSVP Supply Chain Network & Chief Supply Chain OfficerOchsner Health
MODERATORS
John BassFounder & CEOHashed Health
Funding Founders (Prescheduled Only) - Lounge Opens
Session 2: 9:20 AM — 10:00 AM
Health's Consumer Playbook
Keeping Up with Chronic Condition Management
COVID-19 has led to a 25% increase in health app downloads proving consumers' preferences lean towards an on-demand, digital experience. Consumers are more engaged with their health than ever before, opening up a plethora of convenient options to manage chronic conditions on an individual's own terms and own time. With more digital health tools at our disposal, how can leaders ensure that more convenience still means more quality when dealing with complex chronic conditions? 
SPEAKERS
Dana UnderwoodChief Product OfficerEverly Health
Firdaus BhathenaGM HealthcareNoom
Michelle CarnahanPresidentThirty Madison
Peter HamesChief Executive OfficerBig Health
MODERATORS
Jonathan MachadoSenior Investment DirectorSamsung NEXT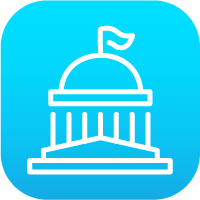 Life, Liberty and the Pursuit of Health
Health Ethics 101: Vaccines
Science and policy don't always see eye-to-eye. We witnessed this push and pull throughout the pandemic, now the attention has turned towards the global vaccine rollout. With the US and other developed nations charging well ahead of the average global rate, it poses a crucial ethical dilemma that goes beyond the science of vaccinations. Where did we make the "right" decisions both domestically and internationally and how can we expand access and education to combat ongoing vaccine hesitancy, systemic barriers and new variants? 
SPEAKERS
Blythe Adamson
Cindy M.P. Duke M.D., Ph.D., FACOGHostGriPSSI Podcast
Dr. Jordan ShlainManaging Partner & FounderPrivate Medical
Lauren A. Smith, MD, MPHChief Health Equity and Strategy OfficerCDC Foundation
MODERATORS
Dr. Leana WenPublic Health ProfessorGeorge Washington University
Scaling Up Supply Chain
Supply Chain 2.0
At a time when scrutiny is high, supply chain executives have shifted to digital to innovate and support complex operational challenges. Supply chain digitization efforts have led to more personalized, patient-centric supply chains with data-driven decision making at every point. How far can we take supply chain modernization efforts to execute more challenging personalized therapy distribution, secure our PPE supply and further promote transparency?
SPEAKERS
Amy DuRossCEO and Co-founderVineti
Dr. Sharon BenzenoChief Business Development OfficerAdaptive Biotechnologies
Michele HolcombEVP, Chief Strategy & Business Development OfficerCardinal Health, Inc.
MODERATORS
Peter OlagunjuChief Technology OfficerTCR2
Session 3: 10:10 AM — 10:50 AM
Health's Consumer Playbook
The Next Generation of Health Consumers
People born between 1981-1996 have surged to make up more than 50% of the US workforce leading to a much younger population falling under employer-sponsored health plans. So how does the industry adjust itself to appeal to this younger generation that wants more accessible, convenient care options that work around their schedule? Learn from brands who have enamored this dominant demographic with a digital health experience that will keep them loyal for years to come. 
SPEAKERS
Dr. Patrick Carroll, MDChief Medical OfficerHims & Hers Health, Inc.
Liz MeyerdirkCEOThe Pill Club
Tammy SunCo-founder and CEOCarrot Fertility
MODERATORS
Stephanie DavisManaging Director, Healthcare Technology and DistributionSVB Leerink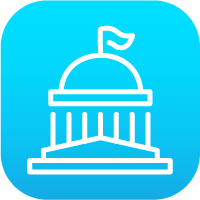 Life, Liberty and the Pursuit of Health
Modernizing Medicare & Medicaid
The health industry is continually looking to find new ways to lower costs for Medicare, Medicaid, MA and dual eligible populations. With new CMS and CMMI leaders in office, what will change over the next few years? We are already seeing the impact of direct contracting, new programs and an increased focus on Special Needs Plans, but how can we take it further? Leaders will prove why it is imperative that Medicare and Medicaid populations are not ignored in health modernization efforts.  
SPEAKERS
Alicia Stokes, MHAVice President, Strategy Planning and Performance, Government MarketsBlue Cross and Blue Shield of North Carolina
Dr. Marisa RogersExecutive Medical DirectorOak Street Health
Jay Bhatt, DO, MPH, MPA, FACPChief Clinical Product Officer and Medical DirectorMedical Home Network
Misu TasnimExecutive Director of the U.S. Digital Service at the Department of Health and Human ServicesU.S. Digital Service
MODERATORS
Natalie DavisChief Executive OfficerUnited States of Care
Scaling Up Supply Chain
A Monumental Undertaking: The Vaccine Rollout
The global COVID-19 vaccine distribution requires unparalleled results managing scale, pace and urgency. Executives continue to tackle unique challenges of this pandemic, complex cold chain requirements, immense last mile obstacles and managing the ever-changing supply and demand. These complexities exposed larger inefficiencies within our global distribution network and the importance of not lowering our guard against other vaccine-preventable diseases. Now, the door is open for innovation. Hear from leaders at the helm of the vaccine rollout discuss how far they've come and the path ahead.
SPEAKERS
Elaine O'HaraChief Commercial OfficerSanofi Pasteur, North America
Nimesh JhaveriPresident, Community PharmacyMcKesson
Rina ShahGroup Vice President, Pharmacy Operations & ServicesWalgreens
Rodrigo MartinezCMO / CXOCIC Health
MODERATORS
Leisa MaddouxGlobal and US Health Transformation Practice LeaderEY
Networking Break - Exhibit Hall Opens
CMMI and Morgan Health General Session
SPEAKERS
Dan MendelsonCEO, Morgan HealthMorgan Health
Elizabeth Fowler, Ph.D., J.D.*Deputy Administrator and Director, CMS Innovation CenterCenter for Medicare & Medicaid Innovation
MODERATORS
Debra RichmanManaging DirectorAlvarez & Marsal Inc
Regeneron General Session
SPEAKERS
George D. YancopoulosPresident & Chief Scientific OfficerRegeneron
MODERATORS
Matt HerperSenior WriterSTAT
Microsoft General Session
SPEAKERS
Dr. David RhewChief Medical Officer, VP of Healthcare Worldwide CommercialMicrosoft
MODERATORS
Lydia Ramsey PflanzerHealthcare EditorBusiness Insider
Women at HLTH Luncheon
12:00 - 12:20 PM: Threats & Opportunities: Framing A National Policy Strategy for Women & Gender Minorities
The Biden Administration's plan for gender equity, with perspective on primary opportunities and barriers to advancing equity for patients and healthcare professionals.
12:20 - 12:45 PM: What Will it Take? Activism & Social Justice Lessons from Inside Healthcare
Lessons on activism from physicians fighting for change, and legislative/policy movements to act on NOW
12:45 - 1:25 PM: Gender Equity in Healthcare Innovation
Changing existing systems is notoriously difficult. The best insurance for gender equity in healthcare may be frontloading it into innovation. Hear from women breaking barriers in gender inclusion at healthcare's starting gates. Panelists will focus on their strategies, successes, hurdles and plans for the future, and will offer advice based on lessons learned.
1:25 - 2:00 PM: Strategies for Career Advancement
These friends and femmes of pharma met early in their careers at Pfizer. Now in the c-suite or second in line at four major pharmaceutical companies, the group has branched across the globe but maintained their professional and personal support. They will explore pivotal moments and hurdles faced during their careers, discuss the ways their friendships helped them during the pandemic and provide strategic advice for women seeking advancement in the life sciences. Key points of discussion will include: the power of the collective, networking as a key to career advancement, why it's imperative for women to advocate for themselves (and how to do it), and how to mobilize your support network during a crisis.
HEP Strategic Investing Summit: Executive Playbook
The last five years have seen an explosion of health systems and health plan-based venture and innovation funds. The migration to new payment models, a rapidly consolidating competitive landscape, and sweeping uncertainties surrounding the "future state" of healthcare coverage have led many payers and providers to aggressively seek opportunities "outside the core" for growth.
Ezra Mehlman, a healthcare growth equity investor and professor at Columbia Business School, will deliver a curriculum for hospital, health plan senior executives who are interested in standing up and operating strategic venture funds.
In Partnership with
Session 4: 2:00 PM — 2:40 PM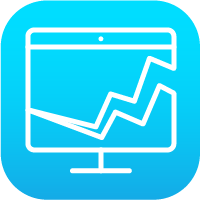 Virtual Care Boom or Bust
Forecasting Telehealth's Trajectory
Telehealth came to our rescue in the throes of a global pandemic, but where will it permanently cement itself within the care continuum? Mental and behavioral care, chronic condition management, acute care and episodic health events all have found a hero in virtual solutions. Now, how will telehealth weather the storm as the world reopens and care reverts back to an in person setting? Reimbursement is a big variable to consider as the power still lies with big incumbents and private insurers. Is the future of telehealth moving towards lower premiums, cash pay options and an increase in digital access for underserved populations? 
SPEAKERS
Amy PerrySenior Vice President, Integrated Care Delivery, CEO, Hospital DivisionAtlantic Health System
Meghan JoyceChief Operating Officer and EVP of +OscarOscar Health
Owen TrippCo-founder and Chief Executive OfficerGrand Rounds
Roy SchoenbergPresident & CEOAmwell
MODERATORS
Steve TollePartnerHLM Venture Partners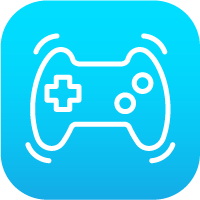 Life Science's Gamechangers
Genomically Inclined Treatments
Since the first sequencing of the human genome, we have been working to define the complex relationship between our genotypes and phenotypes to support hyper-personalized approaches to disease treatment. The field of genomics is opening up a chasm of possibilities from identifying more accurate drug targets early in development to treating and even eradicating illnesses through genetic modification. Hear from genomics masters on what cutting-edge therapies are on the horizon! 
SPEAKERS
Aris Baras, MD, MBAFounder and General Manager, Regeneron Genetics Center, Senior Vice PresidentRegeneron
John LeporeSenior Vice President, Head of ResearchGSK
Lita SandsHead, Global Life SciencesAWS
Tony Ho, MDExecutive Vice Present, Head of Research and DevelopmentCRISPR Therapeutics
MODERATORS
Ruchita SinhaGeneral PartnerAV8 Ventures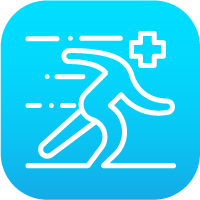 The Health Data Rush
Turning of the Data Tides
How can we harness the power of health data if it remains buried under layers of compliance, regulations and silos? As policies are pushing forward to provide greater access for both patients and stakeholders across the health ecosystem, we are seeing new data use cases emerge to tackle niche challenges. Now leaders must define the problem they are looking to solve and the data they need to get there. Hear experts' take on how data interoperability is just the starting point on the journey to untangle healthcare's biggest knots. 
SPEAKERS
Aashima GuptaDirector, Global Healthcare SolutionsGoogle Cloud
Dan BrillmanCEOUnite Us
Dr. Micky TripathiNational Coordinator for Health Information TechnologyDepartment of Health and Human Services
Lori Evans BernsteinCo-Founder and PresidentHealthReveal
MODERATORS
Greg YapPartnerMenlo Ventures
Session 5: 2:50 PM — 3:30 PM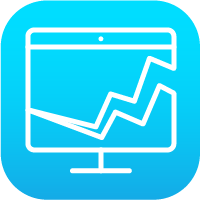 Virtual Care Boom or Bust
RPM Painting a Health Masterpiece
Remote monitoring technology has unlocked incredible health insights through engaging with patients and care teams before, during and after visits to drive better outcomes. RPM is moving virtual care from a one-time, transactional event to an ongoing, real-time journey. Painting a detailed mosaic of an individual's health, RPM is making early intervention a standard of care. Listen to RPM Picassos discuss what new tech is on the horizon and details on this data-first approach to care delivery. 
SPEAKERS
James Mault, MDCEOBioIntelliSense, Inc
Jeffrey BrewerPresident & Chief Executive OfficerBigfoot Biomedical, Inc.
Tania Elliott, MD, FAAAAI, FACAAIChief Medical Officer, Virtual Care, Clinical & Network ServicesAscension
Warner ThomasPresident & CEOOchsner Health
MODERATORS
Aloha McBrideGlobal Health LeaderErnst & Young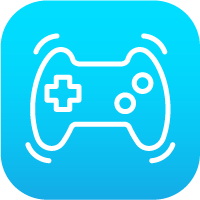 Life Science's Gamechangers
Behind the Scenes of Drug Discovery
The last decade of therapeutic advancements has been game changing! We are heeding disease through novel approaches to therapeutic design and data-driven discoveries in oncology, neurodegenerative disorders and more. Advancements in data analytics have allowed us to focus on more complicated diseases with patients at the center stage of drug design. Treatment and research are going hand-in-hand as we are connecting the data pipeline from the lab to the real world.
SPEAKERS
Andre EstevaHead of Medical AISalesforce
Helen SabzevariPresident & CEOPrecigen
Priti HegdeChief Scientific OfficerFoundation Medicine
Robert Plenge MD, PhDSenior Vice President and Head, Immunology, Cardiovascular and Fibrosis Thematic Research Center; Head, Translational MedicineBristol Myers Squibb
MODERATORS
Vineeta Agarwala, MD, PhDGeneral PartnerAndreessen Horowitz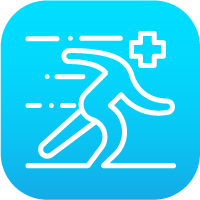 The Health Data Rush
Fast & Furious Health Data
Through 2025 the volume of health industry data is projected to grow faster than in any other industry. One main factor to this exponential growth is the increased volume of health data stemming from new consumer-generated, real world sources. We are leaving a trail of data through every interaction with clinicians, health devices, wearables and even our phones. Now comes the hard part, how do we collect and measure these vast data sets to harness the novel health insights behind them?
SPEAKERS
Andy CoravosCEO/co-founderHumanFirst
Jeremy BrodyChief Strategy OfficerKantar Health
Lorraine MarchandVP and GM Watson Health, Life SciencesIBM Watson Health
Matthew RoeChief Medical OfficerVerana Health
MODERATORS
Jason KrantzCEODefinitive Healthcare
Hosted Buyer Program (Prescheduled Only)
Session 6: 3:40 PM — 4:20 PM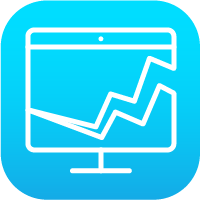 Virtual Care Boom or Bust
Home Health's Digital Facelift
76% of adults ages 50 and older prefer to remain in their current residence to receive care, yet only 42% of adults 65+ have access to broadband internet. In order for home health care models to flourish, the tech must be in place to support use cases from aging in place to post-acute recovery. How is the industry leveraging AI, RPM and predictive analytics to support home care delivery models? And how are we closing technology access gaps to keep our population home and healthy? 
SPEAKERS
Andrew ParkerFounder & CEOPapa
Kristi HendersonSVP Telehealth & InnovationOptum
Myoung ChaChief Strategy Officer & President of Home-Based CareCarbon Health
Shez Partovi, MDChief Innovation & Strategy OfficerRoyal Philips
MODERATORS
Dr. Charlotte S. Yeh, MD, FACEPChief Medical OfficerAARP Services, Inc.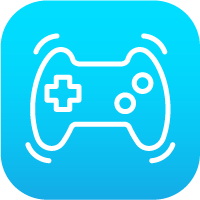 Life Science's Gamechangers
The Bleeding-Edge of Early Detection
Outfitted with new technology, data and diagnostics, life science leaders are making groundbreaking leaps forward in early disease detection and diagnosis. How can we cement cancer and other disease screenings as a standard of care just like an annual check-up? Where do cost and access factors play a role in helping early detection tech reach its full potential? These experts are making phenomenal leaps forward to catch fatal diseases early and often.
SPEAKERS
Hans BishopCEOGRAIL inc
Kevin T. ConroyChief Executive Officer, President, and Chairman of the BoardExact Sciences
MODERATORS
Matt HerperSenior WriterSTAT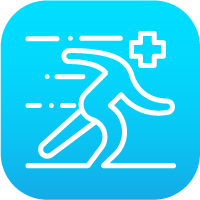 The Health Data Rush
The Patient Data Balancing Act
There is a twin struggle taking place in health: the fight to give patient's more access and rights to their full health history and the urge to maintain strict privacy and data protection standards. Some argue that too much access will lead to the misinterpretation of health information and potential breaches while others believe the choice should solely be left up to the patient. Hear from leaders who have found the secret sauce to do both by putting patients in control of their health data in a frictionless and secure way.
SPEAKERS
Jennifer GoldsackCEODigital Medicine Society (DiMe)
Luca Foschini, Ph.D.Co-founder & Chief Data ScientistEvidation
Sally EmbreyVP, Public Health & Health TechnologiesDataRobot
MODERATORS
Alan PittRadiologistBarrow Neurological Institute
Delivering on Patient-Centricity: Applying Amazon's Culture of Innovation to Healthcare
Across the world, patients are demanding a different kind of healthcare: one that takes advantage of modern technology, is responsive to patient needs, and is transparent. Join three Amazon leaders to discuss how their culture of innovation has led to the creation of new healthcare services for both their employees and customers. Amazon's peculiar culture and unique process of working backwards from the customer continually informs decision-making across the intersection of health and safety and empowers builders to build.
SPEAKERS
Dr. Kristen Lloyd HeltonDirectorAmazon Care
Heather MacDougallVP, Worldwide, Workplace Health and SafetyAmazon
Vin Gupta, MD, MPAChief Medical Officer of COVID-19 ResponseAmazon
MODERATORS
Bertha CoombsReporterCNBC
In the Line of Fire: Public Health Voices during a Global Pandemic
Join three leading health experts and our voices of reason throughout the COVID-19 pandemic breaking down how we got to this point and the road ahead. When government guidance is unclear and health misinformation is permeating society, we turn to them for real-time data, accurate information and often the harsh reality needed to steer us in the right direction. There is still a long way to go to mend the systemic failures and vast inefficiencies within our health system. These leaders will share their expert views and recommendations on how both our government and health leaders can reform pandemic-preparedness for the future.
SPEAKERS
Andy SlavittGeneral PartnerTown Hall Ventures
Dr. Leana WenPublic Health ProfessorGeorge Washington University
Dr. Scott GottliebFormer FDA Commissioner, Fellow at the American Enterprise Institute, author of Uncontrolled Spread: Why COVID-19 Crushed Us and How We Can Defeat the Next PandemicNew Enterprise Associates (NEA)
England's National Health Service General Session
SPEAKERS
Timothy Ferris, MDNational Director of TransformationEngland's National Health Service (NHS)
Women at HLTH/ShePowers Health Awards Reception
The She Powers Health™ awards, by Teladoc Health, shine a light on diversity and inclusion initiatives across the healthcare industry that address the disparity of women in executive and board positions. This award highlights people who empower women to become leaders, who are transforming and innovating in the healthcare space, and who spark inspiration for the next generation of women leaders.
In Partnership with
Networking Reception in the Exhibit Halls - A and B
Sponsored by Medisafe
Connect with exhibitors and other attendees in the exhibit hall for food, drinks and entertainment!
HLTH Foundation Gala
Unwind over dinner and entertainment while helping us raise money to fight the mental heath and health equity crises.
Wednesday, October 20
Wednesday is a fully virtual day, except the networking breakfast at the Omni. The BCEC will be closed.
Networking Breakfast
Join us for a farewell attendee networking breakfast at the Omni Boston Hotel at the Seaport.
Virtual Keynote: Governor Lamont
SPEAKERS
Ned Lamont*GovernorState of Connecticut
Virtual Keynote: Michael J. Fox & Debi Brooks, The Michael J. Fox Foundation
SPEAKERS
Debi Brooks*CEO and Co-FounderThe Michael J. Fox Foundation for Parkinson's Research
Michael J. Fox*Co-FounderThe Michael J. Fox Foundation for Parkinson's Research