Wednesday, Sep 27, 2023
You Can't Improve What You Can't Measure: Measuring Patient Outcomes in Life Sciences
Michael ShawJD, ZS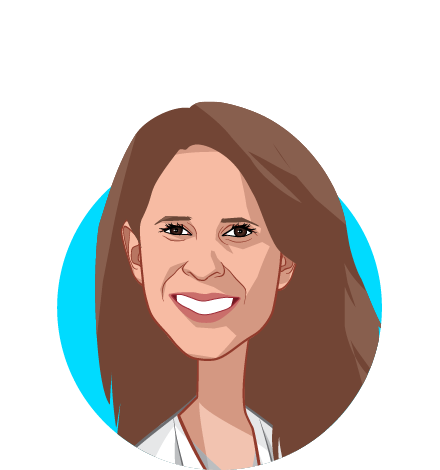 Judith KulichPrincipal, Patient Health & Equity Lead, ZS
Remy FriedmanMD, MBA, ZS
Sharon SuchotliffMPH, ZS
HLTH
The dramatic changes in the U.S. healthcare system over the last decade-plus have been driven by the desire to deliver care that's more patient-centric and fulfills the promises of the Quintuple Aim. Healthcare stakeholders have pushed to lower costs, advance health equity, improve patient and clinician experience and improve population health. New ways of working and new incentives gave way to value-based care programs, and digital health initiatives are giving patients unprecedented access to their own health data. Yet, despite all the change, patients themselves report that their experiences with healthcare are subpar at best, especially as compared to experiences in all other parts of their life.
A ZS survey of over 4,000 U.S. healthcare consumers found 49% agree that the "healthcare system doesn't care about people like me," while 72% said the healthcare system doesn't work fairly for everyone. Studies find similar patient dissatisfaction with pharma and life sciences. A Harris poll found only 9% of U.S. consumers believe that pharma and biotech put patients before profits. 
If patients feel left behind or as if life sciences companies don't understand them, it's because patient-centered care, or patient centricity, has taken too long to catch on in this space. For decades, life sciences companies viewed healthcare professionals as the key decision-makers—not the patient. 
However, there's been a monumental shift toward patient centricity in the last several years, driven by patient-focused drug development, an increase in competition, advancements in technology and analytics, and a shift in consumer behaviors and preferences. Life sciences companies are now more consistently making patient-centric choices and investments—but how do they know the extent to which their efforts are truly affecting patients' lives? 
If these organizations want to deliver on their promise to put patients at the center of the care paradigm, they must reassess how they define and measure value to patients.
We've witnessed an evolution in the definition of value, but there's still room to grow.
Past: Value was defined by the functional benefits of a treatment. "It relieves my migraine." 
Present: Now, the focus is on experience. "It relieves my migraine and it's easy to take, easy to refill and I have support to stay on it."
Future: Going forward, value will be defined by all the above, plus outcomes, as reflected by the ability of a treatment, plus a program, to help make progress toward the Quintuple Aim. "I have fewer migraine days, so I don't need to go to the doctor as much" or "I don't have to miss work because of my migraines."
These outcomes have profound implications for the economics of care delivery, employee productivity and quality of life, among many other drivers of value. 
As we increasingly recognize the outsized impact social determinants of health (SDOH) have on a person's health, life sciences organizations need to better understand how their efforts help people of all backgrounds live healthier, more fulfilling lives. 
Many life sciences organizations are already experimenting with initiatives to address SDOH, such as the Beacon of Hope Initiative. Under this program, Novartis, Sanofi and Merck partnered with historically Black colleges and universities to improve recruitment of Black and Latino patients into clinical trials. Pfizer is working with Emory Glenn Family Breast Center and Grady Memorial Hospital's Avon Foundation Comprehensive Breast Center to develop a care pathway and to implement assessments that will improve outcomes for Black breast cancer patients. Understanding the impact these initiatives have on patient outcomes can help life sciences companies determine what successful partnerships could look like in the future. 
You can't improve what you can't measure
To prepare for a future—and a present—focused on outcomes, life sciences companies need to measure more than just return on investment. They also need to incorporate a patient-centric metric that demonstrates their broader efforts to deliver the benefits patients expect and that's widely understood and bought into.
Outcomes measurement cannot be "one size fits all." To help life sciences companies start the process of measuring outcomes and experience, ZS created patient outcomes impact (POI™) metrics, which offer a way to measure the performance of patient-centric activities and initiatives on patient outcomes across seven key dimensions, including:
Disease prevention
Clinical outcomes
Disease burden
Care delivery
Patient experience 
Patient access
Health economics
Life sciences companies often seek ways to compliantly measure the impact of noncommercial activities (e.g., medical affairs and patient support services) without using traditional promotional metrics, such as prescription volume. POI™ metrics also provide noncommercial measures to assess impact of nonpromotional activities. Ultimately, conclusions drawn from POI™ metrics can help inform strategy and investments, as well as align company objectives and priorities with patient needs. 
To test the viability of POI™  metrics, ZS recently measured the impact of an unbranded disease awareness campaign to improve awareness of a risk of a rare cardiac condition specifically in Black Americans. Using publicly available data, ZS evaluated the change in diagnosis and treatment rates before and after the campaign launched, as well as the time to diagnosis and treatment. In addition, we segmented the results by key SDOH factors, including race and ethnicity, age, and gender.
Our analysis of this campaign found that despite its emphasis on raising awareness among Black patients, there was a halo effect: Patients of all races saw an increase in diagnosis. As compared to all other races and ethnicities, Black patients also experienced a slight decrease in time to diagnosis, which is quite significant considering the complexity of seeking answers when one isn't feeling well. However, only the non-Black population saw an increase in treatment initiation, signaling that life sciences organizations need to take further action to ensure every patient with this condition can obtain the medications they need. 
The results of our pilot study demonstrate the tremendous impact an equity-focused initiative can have. They also underscore how data can uncover remaining care gaps that, if filled, can have a significant impact on outcomes. As our pilot confirms, POI™ metrics aren't just about measurement—they're about using measurement as a tool to inform smart business decisions in an industry focused on improving outcomes for all. They're about equipping organizations with a common lexicon for discussing outcomes and providing a way to help companies standardize their approach to assessing noncommercial impact. They're about ensuring life sciences organizations do know how their efforts are truly impacting patients' lives.
---