Wednesday, Apr 6, 2022
Transforming the healthcare workforce diversity through equitable access to education.
Geoffrey M. Roche, MPASenior Vice President, Business & Workforce Development, Dignity Health Global Education
HLTH Foundation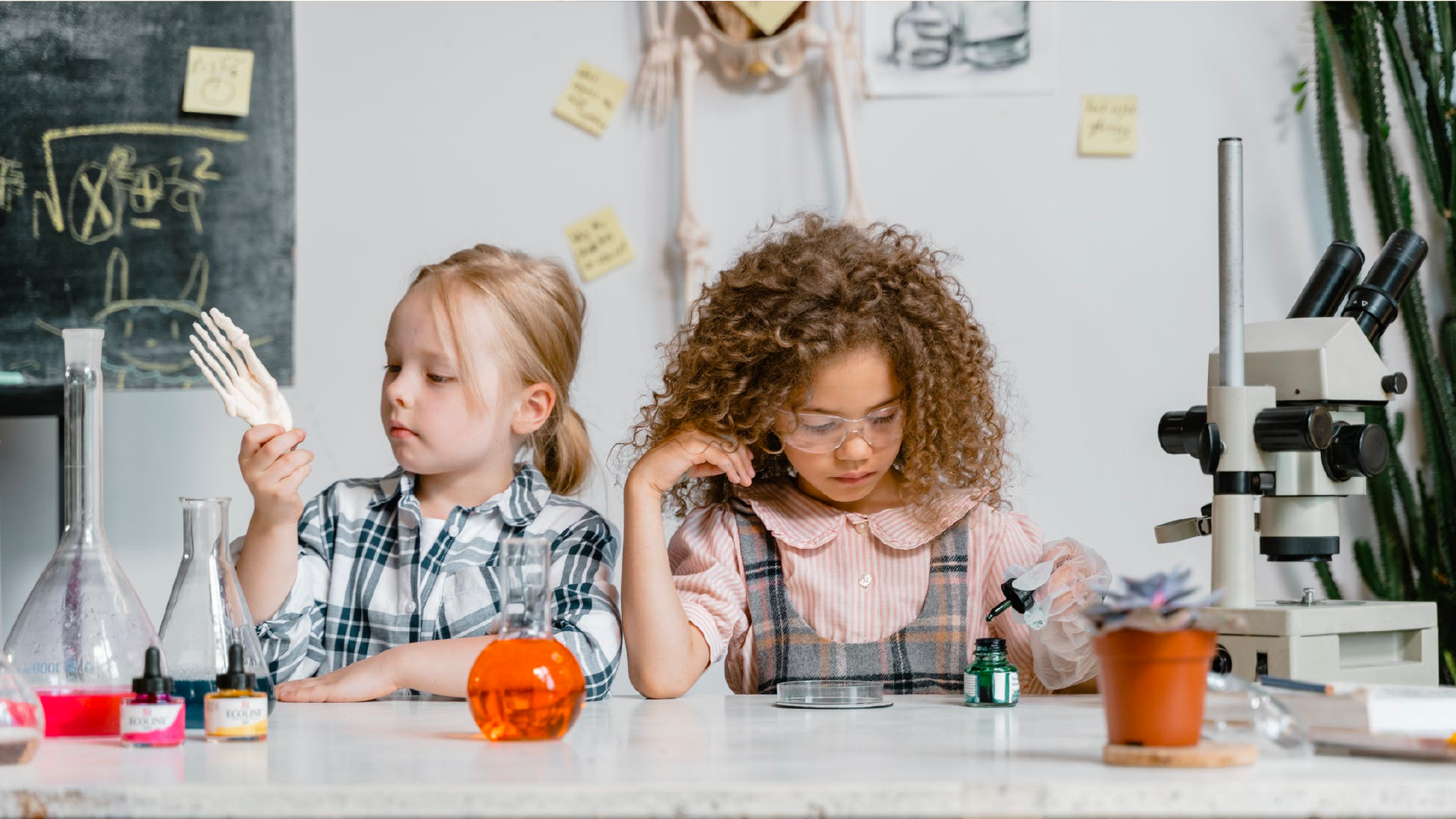 Healthcare organizations in the U.S. have an overwhelming responsibility to consider ways to advance health equity in patient care and among their employees. Diversity, Equity, and Inclusion (DEI) are at the forefront of this change. When we look at the history of DEI in the workforce, the share of the population with a high school diploma has risen over time for Hispanic, Black, White, and Asian adult U.S. residents. Meanwhile, the gap in bachelor's degree attainment has widened for both black and Hispanic adults compared to white adults. Specifically, the gap in bachelor's degree attainment has doubled, from 9 to 20 percent for Hispanic residents since 1974 and from 6 to 13 percent for black residents since 1964. This has significant effects on students' lives; among all races and ethnicities, there are significant gaps in post-college earnings and employment between those with only a high school diploma and those with a bachelor's degree.1 
So, how do we ensure a diverse, equitable, and inclusive workforce? 
It starts by breaking down barriers in education and leveling the playing field. It continues by opening doors to job opportunities, promotions, higher compensation, and leadership positions that may otherwise seem out of reach for those in underserved communities or disadvantaged populations. Through this approach, we can change the career trajectories of thousands of healthcare professionals in the U.S.
Why diversity, equity, and inclusion are important in healthcare**
According to the Association of American Medical Colleges, only ~36% of active physicians are female, ~5% of physicians identify as Black or African American, and fewer than 6% of physicians identify as Hispanic – despite African Americans making up 13% and Hispanics making up 19% of the U.S. population.2 By contrast, some healthcare professions, such as nursing, physical therapy, and occupational therapy, are dominated by women. According to the U.S. Bureau of Labor Statistics (BLS) as of April 2021, only 13% of Registered Nurses in the U.S. are men, a rise of just 2.7% of male RNs since 1970. In hospital leadership, women make up around 30% of senior leadership roles and just 13% of CEOs, even though women comprise a larger proportion of the healthcare workforce than in other industries.3 
This is the healthcare workforce we know today – dramatically different from the patient population it serves. The healthcare workforce we need is one that parallels patient diversity, that can communicate in a patient's first language and with whom they can relate culturally. When these elements are in place, patient needs are better met and safety improves; but to get there, those least represented in the healthcare workforce need access to higher education–degree and certificate programs, as well as opportunities for upskilling, reskilling and leadership development.
Leading the journey for DEI in healthcare education
At Dignity Global Health Education, we believe that everyone has the right to earn the highest quality education, regardless of their zip code, skin color, religion, or economic status. That's why in 2021, we partnered with CommonSpirit Health to create a $3 million dollar Equity Impact Scholarship program. These scholarships funded undergraduate, postgraduate and certification programs for healthcare professionals from underserved populations.
"This scholarship has been an opportunity to train the next generation of leaders in healthcare," said Marvin O'Quinn, President and COO of CommonSpirit Health. "We are working together with DHGE to promote diversity, equity, and inclusion across the workforce by providing learning experiences that are accessible, relevant, and exceptional. Anyone interested in working in healthcare can advance their career and make an impact on their community, in their team, and across their organization."
More than 730 learners were awarded scholarships. In total:
53% reside in communities of < 250,000 people
17% live in communities of <10,000 people
75% are female
66% identify as people of color pursuing careers in leadership and management
61% are ages 25 to 45
Equity Impact Scholars are from 37 of the 50 U.S. states
"This scholarship is an answer to prayers. Not only will I receive the benefits of the education, which will lead to career advancement, but others—from my family to my community—will ultimately receive the benefits of this opportunity. I will be the first person in my family to attain this level of education and I certainly won't be the last." - Yolanda Jimenez-Colon, Mini-MBA in Healthcare, University of Arizona
As part of this scholarship initiative, DHGE partnered with universities, such as our partnership with Mercy College of Health Sciences to provide access to the online RN to BSN program assisting nurses in obtaining their BSN degree at a lower cost, enabling DHGE to extend the value of the scholarship fund. The success of the scholarship program affirms the importance of equity in education. The results are a powerful statement that showcases how everyone should have the opportunity to gain a world-class education in pursuit of furthering their healthcare career. 
Innovative solutions and partnerships for the healthcare workforce of today and the future
Success promoting educational and health equity requires professional collaborations and partnerships that are familiar with the language and have the trust of multiple communities. That's why, beyond our original $3 million scholarship program, DHGE has partnered with The National Association of Health Services Executives (NAHSE) to offer their members access to DHGE's suite of online education and workforce development programs at significantly reduced cost. In addition, DHGE and Advancement League (ADV) have also partnered to bridge gaps in healthcare and education by training, equipping, and motivating healthcare professionals to create a healthier future. ADV will expand DHGE's network of healthcare subject matter experts to pass on knowledge to learners and share best practices and ideas.
At DHGE, we understand that diversity has no boundaries and we're doing all that we can to set the standard for DEI in healthcare education. Through this work, DHGE has been invigorated to ensure any discussion regarding the healthcare workforce keeps diversity, equity, and inclusion at top-of-mind. To find out more about how you can create a meaningful and lasting impact within your organization, visit www.dhge.org/enterprise.
ABOUT DIGNITY HEALTH GLOBAL EDUCATION
Dignity Health Global Education (DHGE) is the leading healthcare workforce development company. Dedicated to providing customized educational opportunities and a student-centric experience, we develop online programs and workforce development solutions with industry, for industry. We achieve this goal by partnering with top-ranked academic institutions and thought-leading professionals. Connect with us to find a strategy for talent development and retention, skills gap training, patient education and how we can assist you in working towards total discovery of a more diverse, equitable, and inclusive healthcare organization.
SOURCES
** Section Source: USAHS Diversity in Healthcare and the Importance of Representation, March 2021 - https://www.usa.edu/blog/diversity-in-healthcare/. 
Office of Planning, Evaluation and Policy Development, "Advancing Diversity and Inclusion in Higher Education," November 2016: https://www2.ed.gov/rschstat/research/pubs/advancing-diversity-inclusion.pdf 

U.S. Census Bureau, "Quick Facts," July 1, 2019: https://www.census.gov/quickfacts/fact/table/US/PST045219

OliverWyman, "Women in Healthcare Leadership 2019," January 2019: https://www.oliverwyman.com/our-expertise/insights/2019/jan/women-in-healthcare-leadership.html 
---