Monday, Feb 6, 2023
No Time to Waste: How Direct-to-Patient Care Accelerates Adoption of New Treatments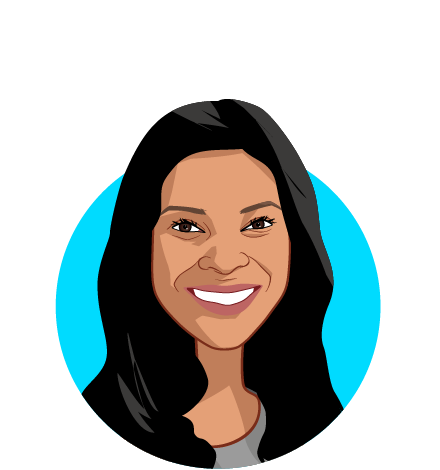 Melynda Barnes, MDChief Medical Officer, Ro
HLTH
The adoption of new innovations is often discussed as a bell curve. On the left are the early adopters and on the right are the laggards. How long different innovations take to catch on can vary.
When it comes to something like the newest model of iPhone, progression through the bell curve moves fast. Even though there aren't major consequences to someone being a model or two behind, millions of people quickly seek out the latest and it's rather simple to do so.
In healthcare, we're typically slower – much slower. Fax machines in 2023 kind of slow.
This is a problem. There are real consequences when the broad adoption of new revolutionary therapies takes time. Each passing day, month, and year that patients do not have access to medical advancements leads to less positive and equitable health outcomes.
It's important that we focus not only on the research and development of new treatments, but the distribution of them as well. It's vital that we create new pathways to get them to patients in the quickest, most effective, and safest way possible. I think that direct-to-patient (DTP) healthcare has the opportunity to be one such new channel. 
The rise of the DTP model, including companies like Ro but also dozens of others, has already helped millions of patients conveniently access high-quality care. The same advantages that led to this rapid adoption by patients also positions DTP care to become a powerful pathway for new treatments. Let's look at an example.
GLP-1 medications could truly transform obesity treatment for millions of Americans. FDA-approved medications, like Wegovy, have shown to help patients lose 10-18% of their body weight over the course of a year (for full safety information on Wegovy including boxed warning see here). It's rare to get such a powerful new tool in the fight against a wide-spread chronic condition (Dr. Eric Topol's article spotlights this potential). To reach this potential requires getting the medications to patients who could benefit from these treatments – moving quickly to the right side of the bell curve – this is where DTP care can help.
Today, people struggle to access treatment with GLP-1 medications for a variety of reasons. First, patients need access to a provider who can safely and appropriately prescribe them the treatment. With any new treatment, it will take time for providers to be educated on the use of GLP-1 medications for obesity, understanding who is suitable for this treatment, and what the clinical protocols are. Unlike other treatments, this process may be slowed by the unfortunate reality that some providers harbor weight bias and that there are little more than 5,000 providers who are board certified in obesity medicine.
Ro connects patients to providers who have been through anti-bias training, are educated about treatment with GLP-1 medications, and are kept up-to-date with the latest best practices. This type of expertise, typically limited to those in the immediate vicinity of select providers, is made available to patients nationwide through DTP models. These companies can also scale access to other resources that support patients such as educational materials developed by board-certified obesity providers and other leading clinical experts.
While GLP-1 medications can be effective for many patients, that efficacy comes when paired with attentive, ongoing provider care. This kind of care can be difficult to get reliably and affordably for any health need – especially complex chronic conditions. It's next to impossible to get timely, reliable access to an in-person provider for follow-up appointments, treatment titration, or answers to a question or concern. Look no further than the new charges being levied for patients' emails for evidence of this.
DTP companies like Ro use technology not only to expand the reach of providers, but to enable more frequent patient-provider touchpoints. In the case of treatment with GLP-1 medications, this offers patients the ability to ask questions, track their progress, and respond to potential side effects with their provider. Further, technology can empower providers to better track their patients – through tools like automated check-ins with patients or remote monitoring wearables. This is important with GLP-1 medication treatment, during which patients often experience side effects–particularly at the start of their treatment.
Finally, for patients to successfully get treatment with GLP-1 medications, they need to be able to actually fill their prescription. Drug shortages, including GLP-1 medications, have been in the news lately. Often, treatment distribution isn't directly tied to local need and, because retail pharmacies have thousands of locations, predicting demand can be difficult. Imagine waiting weeks to see your provider and get a prescription only to be told your pharmacy is out-of-stock. 
DTP models can integrate many parts of a patient's care journey – from provider care to pharmacy services. Many DTP companies offer mail-order pharmacy services that conveniently deliver treatments directly to a patient's door. This integration isn't just a business decision – it can meaningfully simplify a patient's care navigation. In the case of GLP-1 medications, this is especially beneficial as they require frequent adjustments to dose and prescription renewal.
The development and approval of new treatments and therapies like GLP-1 medications is an incredible accomplishment. But it's not the end of the road. Our healthcare system must remain equally dedicated to getting these treatments to as many patients who can benefit as possible – and DTP companies like Ro can help. Our Ro Body Program, designed around GLP-1 medications, is but one example of the value that DTP models can offer in rapidly scaling the promise of new treatments to patients who need them. 
---