Tuesday, Apr 14, 2020
How Businesses Can Collaborate to Support Their Communities and Build Trust During the COVID-19 Pandemic
HLTH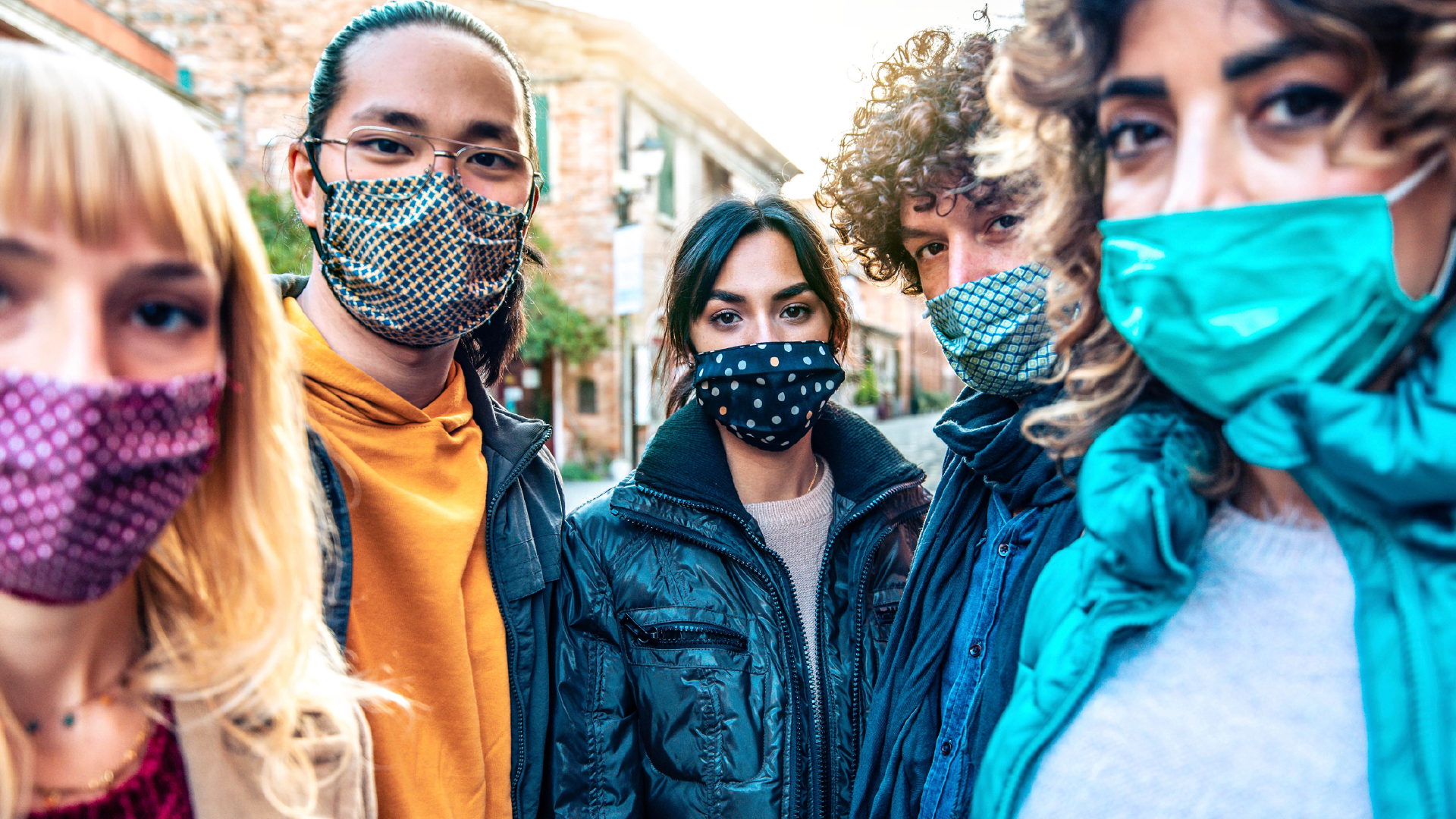 In recent days, COVID-19 has dramatically impacted the health of our communities and the conduct of our daily lives. We have experienced great disruption and witnessed suffering around the globe. The rapid spread of the coronavirus has made one thing abundantly clear: we are all in this together, connected by our shared humanity. COVID-19 presents a major opportunity for businesses to advance society and deepen a sense of trust with consumers.   
Trust in the competency of business is higher than in other institutions, filling a void left by government partisanship. Economic growth that has long fueled trust in institutions now sows deep-seated concerns about income inequality and future uncertainty, according to the 2020 Edelman Trust Barometer, particularly among consumers and employees.
The survey states that trust is built on two factors: (1) competence – delivering on promises and (2) ethical behavior – doing the right thing and working to improve society. Last year, the Business Roundtable redefined the purpose of an American corporation "to promote an economy that serves all Americans," moving away a focus on "shareholder primacy" to serving all stakeholders. 
The survey also found three-quarters of the general population believe "CEOs should take the lead on change instead of waiting for government to impose it." Ninety-two percent said, "I expect my CEO to speak up on issues of the day." Trust has become local, and the survey finds that the most trusted institution for most people is their employer.
The message is clear: today people expect – and trust – business leaders to lead the country through difficult times and help address the issues that impact us all. 
We've seen business leaders taking head-on critical issues like diversity, LGBTQ, sustainability, data protection and gun control, among others, and earning the public's trust in the process. 
The COVID-19 pandemic is no different. 
During this challenging time, businesses were among the first to implement working from home policies to flatten the curve and keep employees safe while continuing to serve customers. Businesses pooled together charitable donations to accelerate COVID-19 recovery efforts in local communities. These initial actions are laudable, and yet there is more that we, as business and industry leaders, can do to demonstrate leadership and build trust in our communities. Consider the following:
Conduct a needs assessment with non-profit community partners and public health officials.
Partnerships between businesses, non-profit community organizations and governmental entities will be essential to our recovery, levering the unique skills and strengths of each entity. Contact the community partners and public health officials in your state to assess local needs and determine how you can best partner with organizations that are providing critical services to those impacted. Food insecurity and blood supply shortages have emerged as urgent and immediate community needs.  
If you have a philanthropic arm, consider allowing grantees to repurpose existing investments to address local, immediate needs related to COVID-19 as well as general operations to ensure they can continue to serve. If additional needs are identified, make short-term donations.  
Donate supplies and/or dollars.
Call your local hospital or clinic to ask about their policies regarding dropping off donated supplies, ask what they need and see what you can find in your office. 
Think about the supplies that are at your once-busy office. Do you have unopened first aid kits or hand-sanitizer? Boxes of gloves or masks that were never used? Cans of Lysol that are now just sitting in a storage closet? Consider donating them to a local hospital or urgent care clinic. Doctors, nurses and other healthcare professionals need equipment and could use all the help, supplies and support they can get. 
If your business has a philanthropy program or a foundation, now is the time to make a monetary donation to a pooled COVID-19 recovery fund or directly to organizations that are protecting the health of our communities. Homeless shelters may need money to buy food for their residents. Urgent care clinics could be running low on thermometers and the funds to buy more. Food banks may need support as they accommodate more people than ever before. Donating supplies or dollars can help make a significant difference in your community. 
Continue to learn and practice agile planning.  
Community impacts will continue long after the virus has peaked. Underserved populations in our communities are the first to be impacted and last to recover during challenging times. Set up learning mechanisms and listening channels to inform future strategic decision-making and actions that mitigate long-term health and socio-economic impacts of the immediate crisis. 
Look for opportunities to collaborate for greater impact.
None of us can solve COVID-19 on our own, but together we can make a difference. Look for other businesses and funding partners, both regionally and nationally, to identify best practices and expand your impact. This will be key to addressing the needs of people and families impacted by this outbreak and allow you to adapt those best practices to address local needs and concerns.
Implement a donation match program for you and your employees. 
Matching donation programs – by team, department, or organization-wide scale – allow for employees to contribute what they can, while doubling or tripling the impact of their donation depending on the match you're able to put in place. It helps employees feel connected to something larger than themselves. Donation match programs can also be made open to the public, if you wish to do so. Opening donation matches to the public can allow those who are financially able to make donations and unable to volunteer in other ways, make a difference in their community while practicing social distancing. 
Encourage other opportunities to give back. 
During this challenging time, people often wonder what more they can do. We have seen examples of people across the country reaching out to help their neighbors in need, expressing gratitude for healthcare heroes and taking action to recognize and support caregivers. It is incumbent on businesses to help their employees engage, recognizing that intentional activity can reduce anxiety and help employees feel a greater sense of connection and control. Provide employees with specific, non-financial opportunities to support and give back to their communities like volunteering for local food bank, delivering meals to seniors, donating blood, making face masks or just connecting with those being forced to self-isolate.  
As business leaders, we must take every chance we get to support our employees, customers and the communities that support us each and every day. By coming together and supporting our communities through financial and supply donations, employee match programs and volunteerism, we can truly make a difference for people working on the front lines of this pandemic and lead the way to recovery and resilience for all. 
How are you and your business planning to give back to your community?
---