Tuesday, Mar 9, 2021
Empowering A Changing Demographic
Andy MillerSenior Vice President, AgeTech Collaborative from AARP
HLTH Foundation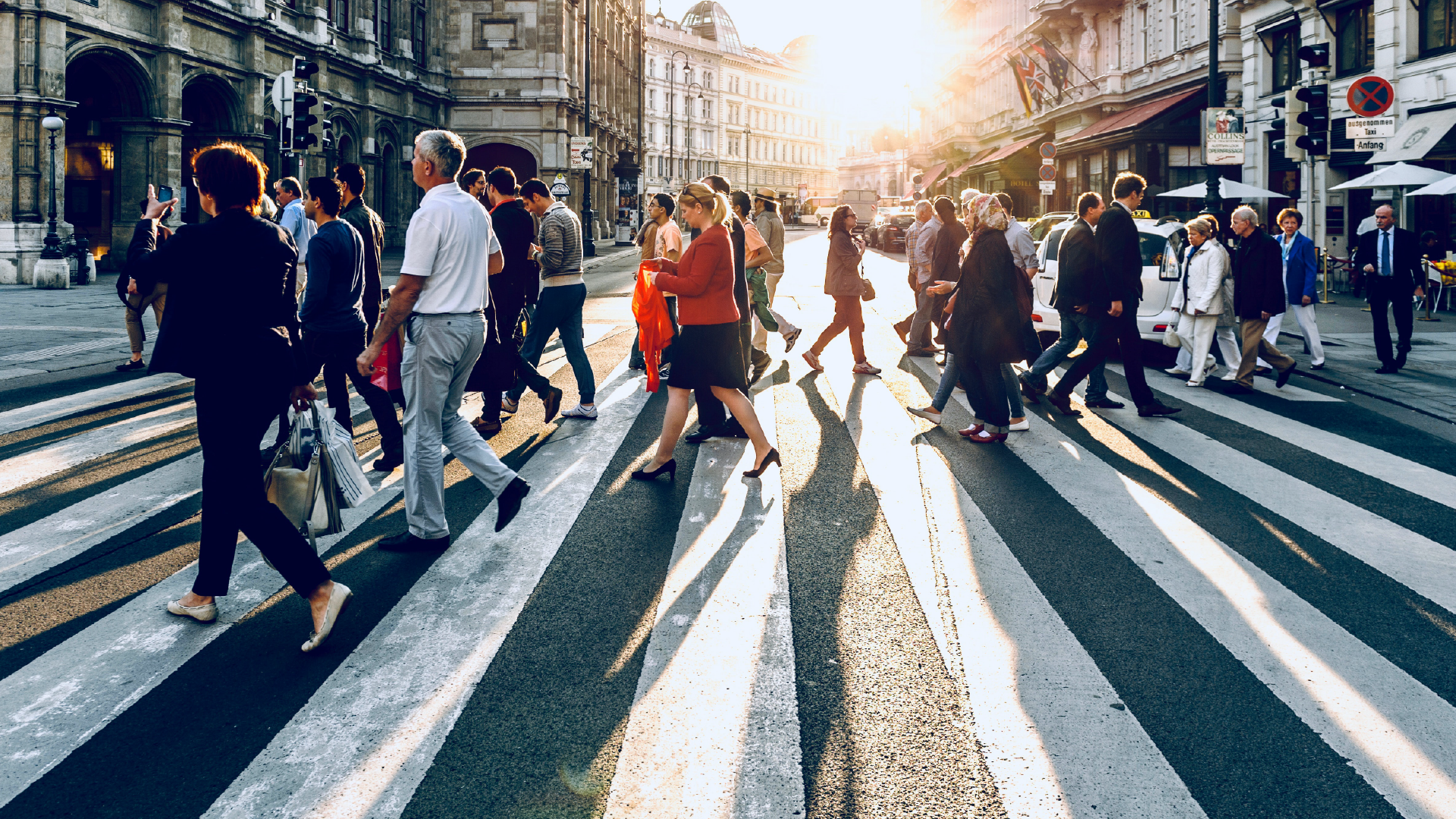 Innovation is often associated with young people, but the next wave of tech is being sparked by those focusing on ageless design—an approach that looks at design for multi-generational users as well as for the changing needs of a user over time. In less than 10 years, the US will reach a demographic turning point where all baby boomers will be older than age 65 and one in every five residents will be retirement age. This presents a tremendous opportunity in tech to build solutions that foster social connection, promote fitness and good nutrition, address chronic illness, monitor markers of health, and simplify living to create a higher quality of life for all.
What we are seeing is that aging is unleashing exponential growth in every industry. Businesses that target the economic power of the 50+ population will see enormous gains and this is going to continue for the foreseeable future. The Longevity Economy represents the economic contribution of Americans over the age of 50. In 2018, believe it or not, it was more than $9 trillion--yes trillion--and is projected to grow to $13 trillion by 2030. Therefore, when we look at this economic activity, we know startups and large companies are eager to deliver new products and services to this market, and we believe that we can help. AARP Innovation Labs is committed to finding the most disruptive startups that are tackling society's most pressing problems as we age. We are approaching the "Age of age."
Inclusive and Consumer-Centered Design
As a serial entrepreneur, investor and corporate innovator, I have witnessed the ebbs and flows of startups across different innovation ecosystems. The startups shaping the "AgeTech" wave approach their solutions with a heart first perspective. More often than not, the entrepreneurs that we meet in this space are solving for their father, mother, or close family member. Designing with a specific person in mind, takes into account the use cases and scenarios that apply to his or her circumstances. It is critical to validate design by testing it with target consumers to identify and address situational challenges and personal bias. Designing for all as we create health related products and services, requires intentional and inclusive approaches, and at the end of the day, always puts the consumer at the center of the process.  
Physical Activity & Fitness
I come across companies that are seeking to help older adults maintain a higher quality of life, better health, and enhanced physical function. As an older adult, regular physical activity is one of the most important things you can do for your health. It can prevent many of the health problems that seem to come with age. It also helps your muscles grow stronger so you can keep doing your day-to-day activities without becoming dependent on others. 
Mighty Health was created because of the founder's personal experience with helping his father change his lifestyle after heart surgery. Most wellness apps are designed for motivated millennials, making them feel less relatable to older adults. These apps don't take into account evolving health needs, joint issues, or technical limitations. Mighty Health is focused specifically on the 50+ with exercise and nutritional support as well as a personal coach to help motivate users on their journey to becoming more physically fit. 
Fall Prevention 
Falling is one of the biggest threats to the health of older adults and can reduce their ability to remain independent. However, falls don't have to be inevitable as you age. You can reduce your chance of falling or help a loved one prevent falls. There are proven ways to reduce and prevent falls, even for older adults. Zibrio, the creator of the SmartScale, can measure physical balance to correctly identify people who are at risk of falling. One of the founders of this solution, a world class athlete, creates balance training programs for older adults. Most people don't realize their balance is deteriorating and most only get help after a fall occurs, which may be too late. The Zibrio Balance Coach app provides the why behind the balance score, and tracks progress over time. To reduce falls, balance training is also recommended to be included in physical exercise programs for older adults as exercise has been shown to reduce falls.
Unpaid Caregiving 
Caregiving can be a full-time job. In fact, it's a reality for one in five Americans. Caregivers manage doctor appointments, provide transportation, make sure medications are taken on time, and keep the home going – to name just a few of the vital tasks performed on a daily basis. Therefore, caregivers welcome anything that could help them manage all their day-to-day activities.
Keeping life in motion and bringing loved ones together to support a family member was the inspiration for Caregather. The company was founded based on one of the co-founder's personal experience with a family member's diagnosis with cancer. These caregiving solutions designed to make the life of unpaid caregiver easier and to keep your loved one safe and healthy.
I have to admit that turning 50 came with a sense of appreciation for all of my life experiences, and a bit of hesitation as I contemplated what the next half of life would look like. Living through a pandemic has brought to light the disparities that exist across society, especially for the 50+. It has also provide us with the opportunity to reimagine the lives we want for ourselves as we age. As a member of the innovation community, AARP Innovation Labs will continue to champion entrepreneurs leveraging their experiences to bring forth new solutions that empower people to choose how they live as they age.  
---