Thursday, Sep 15, 2022 | 1:00 PM ET
Advancing the future of cancer screening: Multi-cancer early detection in primary care
About 70% of cancer deaths are caused by cancers without recommended screenings1. Now, a multi-cancer early detection (MCED) test is available that have the capacity to screen for a shared cancer signal across multiple cancers, even rare ones. An MCED test is added to recommended screening which can potentially increase the chance of finding cancer early and may also help improve population health.
An MCED test can be integrated into current workflows where PCPs can order the test based on patient risk profiles, and patients with a positive test can be referred to specialists within the health system for diagnostic evaluation. Join this webinar to hear from experts on how an MCED test can offer early cancer detection for patients and allow health care providers and health systems to be innovative leaders.
In this webinar attendees will learn:
How multi-cancer early detection is transforming the clinical and innovation landscape for health systems
How multi-cancer early detection testing could have an impact for patients and support health system business goals
Understand ways to implement early cancer detection tests in a primary care setting
Education strategies for physicians and how to develop comfortability delivering early cancer screening test results to patients
1. Screening includes methods with United States Preventive Services Task Force (USPSTF)
A or B rating. SEER*Stat Database: Incidence — SEER 18 Regs Research Data, Nov 2017
Sub. Includes persons aged 50+ diagnosed 2006 – 2015. Data on File GA-2021-0065.
MODERATOR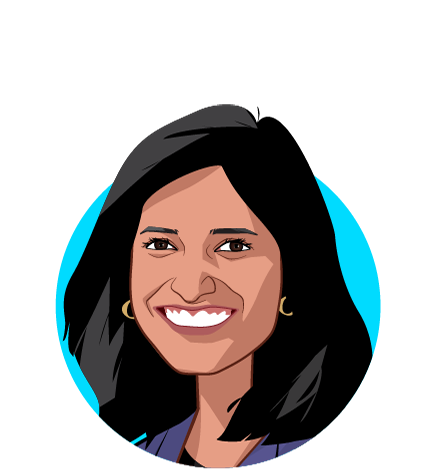 Vineeta Agarwala, MD PhDGeneral Partner, Andreessen Horowitz
PANELISTS
Dr. Patrick McGill, MDExecutive Vice President and Chief Transformation Officer, Community Health Network
Ora Karp Gordon, MD, MS, FACMGClinical Director, Providence Health Population Genomics Program, Providence
Adam BuchananDirector, Genomic Medicine Institute, Geisinger