Wednesday, Mar 15, 2023 | 12:00 AM ET
New solutions for virtual care and engagement: Digital Health Architect Consumer Education Suite and EmmiGuide
Virtual healthcare technology is changing how providers interact and engage with patients. Digital health platforms not only need innovative solutions and advanced technology, but they must also have trusted and engaging content and tools to enrich the interactions they support. This digital health content needs to integrate with existing clinical workflows and systems so that it is easily shared with patients.
Yaw Fellin, VP, Product and Solutions, Wolters Kluwer Health, discusses how Digital Health Architect™ Consumer Education Suite and EmmiGuide™are enabling healthcare and digital technology companies to provide high quality telehealth experiences using evidence-based content from UpToDate®, Lexicomp®, and Emmi®.
Introducing Digital Health Architect Consumer Education Suite —an innovative Content-as-a-Service platform that helps healthcare organizations and virtual care vendors build and deliver their own digital solutions. The platform uses evidence-based, tech-enabled content and clinical tools from Wolters Kluwer's best-in-class content solutions: UpToDate, Emmi, Lexicomp and Medi-Span® for health consumers and healthcare professionals.​
Fuel your innovation with our trusted, easy-to-integrate digital health content:
Educational content, videos, and more delivered through web services and APIs for easy integration and flexibility.
Technology-enabled delivery includes content mapped to standard medical terminologies and meta-tagged for just-in-time retrieval.
A dedicated implementation team consults with you to enable efficient implementation.
Technology optimized to work within content management solutions, such as Sitecore, Adobe EM, and Drupal.
Here is technology that reimagines patient health encounters in the virtual age and provides these groundbreaking features:
Wolters Kluwer's trusted, expert health consumer content 
Multimedia experiences that build engagement
The power of Microsoft's computational services, cloud and artificial intelligence (AI) and robust Azure platform
EmmiGuide helps payers scale member engagement
EmmiGuide is part of the suite of Emmi interactive engagement solutions that leverage empathetic approaches to help spark behavior change and empower members to be better informed and take a more active role in their own health. Emmi programs help payers engage individual members at the right time, right place, and on the devices they already own. This encourages better-informed, more cost-effective healthcare choices, promotes compliance with preventive care and treatment recommendations, and advances medication adherence to help improve outcomes and reduce readmissions.
Trusted content is key to telemedicine success
As virtual care continues to grow and mature, hospitals and health systems are expanding connected-care experiences for health consumers both on-site and at home. To ensure consumer confidence and provider adoption, Digital Health Architect offers unbiased clinical content that is harmonized for patients and providers. Wolters Kluwer's unified telehealth approach optimizes virtual care delivery workflows, supports shared decision-making, and helps improve health outcomes.
FEATURING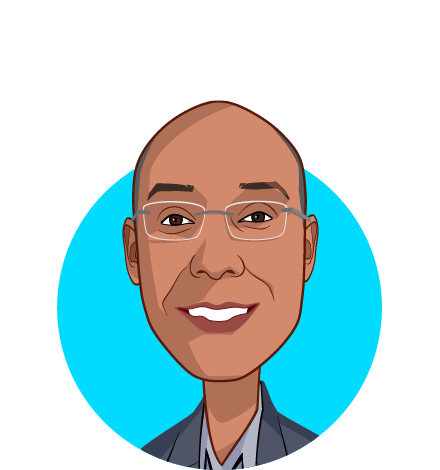 Yaw FellinVice President of Product and Solutions for Clinical Effectiveness, Wolters Kluwer Health