2021 Agenda
Across many topics in 100+ sessions, you'll learn where disruptions to incumbent models, roles and technologies are reshaping the entire spectrum of health. Whether rewiring care infrastructures, recreating care journeys or re-imaging community and consumer-centric health, our discussions and debates will draw you in and drive you forward.
To see the agenda overview, including registration and exhibit hall hours, visit the agenda overview page by clicking the link below.
*All times below are in Eastern Daylight Time (EDT).
Sunday, October 17
Registration & Badge Pickup
Are your Medical Devices Secure in an "I o M T" world?
Hospital administration, IT and Clinical engineering staff around the country are struggling to deal with medical device and IoMT cybersecurity. The lines between the device manufacturer and hospital staff responsibilities is blurred. This workshop covers guidance for medical device and IoMT cybersecurity and drills down to the core elements needed to establish a viable medical device and IoMT cybersecurity program. This information can serve as a guide for health systems trying to determine what to do in this space. It can also provide a way for hospitals with existing medical device cybersecurity programs to gauge their level of maturity and progress.
In Partnership with
Leveraging Voice Technology to transform Health and Wellness for the patient and the consumer
For many in the healthcare eco-system, voice assistants and smart speakers are perceived to be a very promising and innovative technology but not yet 100% ready for prime time.
Join us for this educational session with real-world Case studies and industry leaders.
In Partnership with
ENGAGE at HLTH - In partnership with MedCity News
Patient engagement and experience have become an ever pressing priority for healthcare stakeholders of all stripes following Covid. The agenda will explore how providers and payers are focusing on patient-centricity in the light of a pandemic that kept many people at home, as well as how they and others are working towards more equitable care for all. Hear from patients, leading provider/ payer executives and tech startups about how to move the needle forward in patient experience.
In Partnership with
Transforming Health in the Post Pandemic World
Transforming Health in the Post Pandemic World, brought to you by AHA at HLTH, will examine how provider-led innovation and partnerships are transforming the health care ecosystem and creating new approaches for managing the health of patient populations. 
Hospital and health system leaders will share their experiences in a "story slam session," framing the problems they addressed, the solutions they developed and the results they achieved. Each "story slam" will explore how hospitals and health systems are working with solution companies, community organizations and other stakeholders to address key issues such as behavioral health, workforce resiliency and health equity.
In Partnership with
Moving Forward Together: Beyond the Pandemic
Sponsors: eVisit, Wolters Kluwer, Verizon
Moving Forward Together: Beyond the Pandemic, brought to you by ATA at HLTH 2021, will explore the expanded role of virtual care as a true modality of modern, hybrid care delivery and highlight technologies and stakeholders pioneering integrated healthcare for patients and providers. The agenda will explore what's next for telehealth post-pandemic and what this industry needs to address in its expanding role to define a unified approach to addressing health equity and bridging gaps in healthcare access, patient inclusion and experience, balancing challenges between providers and payers, harmonizing state and federal policy, standardizing practice and coordinating care across settings, and uncovering emerging trends in research and telehealth solutions.
In Partnership with
Session 1: 9:30 AM — 1:00 PM
Systemic Health Activism: Designing for Equity
Sponsors: Optum, BehaVR, Bind, IBM Watson Health, NCQA, NTT Data, Tegria, Transcarent, Vertex Pharmaceuticals
The 2021 HLTH Equity Impact Program will explore the roots of health injustice, shine a light on areas of progress and seek to identify the most effective approaches to instilling activism into healthcare as a lasting value, mindset and approach to achieving health equity. Join us for a program that welcomes all speakers and attendees in an inclusive environment where confronting health injustice is invited and expected.
Recovery & Redesign: The Women at HLTH Program
Sponsors: IBM Watson Health, Landmark Health, Leidos, Optum, Organon, Providence St. Joseph Health
The Women at HLTH program will focus on recovery--regaining ground for women in areas where the pandemic exacerbated gender-based disparities, such as mental health and labor force participation, and redesign--the aspects of healthcare that require fundamental re-centering to drive gender parity in leadership, research, treatment and outcomes.
Hosted Buyer Program (Prescheduled Only)
Session 2: 1:30 PM — 2:10 PM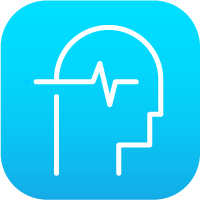 Assessing and Addressing Mental Health
Adolescent Mental Health State of Emergency
The pandemic's detrimental impact on the mental health of young adults in the US and globally cannot be overlooked. Our younger, vulnerable generations have had the highest reported rates of suicidal thoughts and substance abuse disorders during the last year compounding an already dire situation. Learn from health leaders stepping up to provide adequate mental health care to our pediatric populations of all backgrounds.
The Drug Development Revolution
(Out with the Old) In With the New Way of R&D
Have we entered a new era of drug development with shorter timelines, lower costs and more advanced treatments coming to market? The COVID vaccines certainly proved this theory to be true, but how will this urgency translate post-pandemic? Through increased use of new technologies like mRNA and implementing highly digitized, flexible, data-driven operations, life science leaders are reinventing old R&D methods in new ways. Hear two life science leaders' unique approaches to R&D reinvention. 
Care Models 2.021
Vying for Value
Ahh value-based care, everyone's favorite buzzword. We all want it, agree it is best for patients and the health system in general, but why is it so hard to scale? Some blame politics, others say fee-for-service is just the way our health system was built, but others refuse to accept defeat. Digital health companies are jumping into the VBC movement to help incumbents and align incentives across all entities to really move the needle. Hear from champions of value-based care touting irrefutable evidence that it can be done and will be done!
Session 3: 2:20 PM — 3:00 PM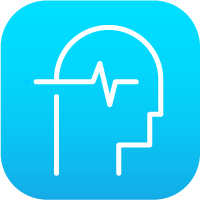 Assessing and Addressing Mental Health
Employer's Crucial Role in Mental & Behavioral Health
With over 10,000 apps available claiming to address a psychological difficulty, how can we support employers when weeding through the sea of solutions to find truly impactful care for their employees? Aside from sourcing viable solutions, aiding employers in addressing stigma, privacy, diversity and cost concerns is a top priority. Hear from experts pushing the boundaries of employer-sponsored health to integrate an inclusive, holistic approach to employees' mental care.
The Drug Development Revolution
Drug Discovery's AI Engine
AI/ML has revolutionized many aspects of the health ecosystem, but arguably its biggest triumph to date is in drug discovery. With the ability to screen targets at record speed and analyze niche trends in massive data sets, AI is supercharging scientists to the drug discovery fast lane leading to novel discoveries in record time. How are experts utilizing a mix of AI, real world evidence and traditional methods to breakthrough even further?
Care Models 2.021
Providers, Payers, Payments…Oh My
Provider/payer payment models have long been reimagined, criticized and reimagined some more. Whether moving to value-based care, ACOs or bundling payments, the goal is the same: ease the cost burden on consumers of care and reduce total health care spending. So where is this goal being met or exceeded? Hear from leaders working tirelessly to modernize and optimize our antiquated health payment structures.
Session 4: 3:10 PM — 3:50 PM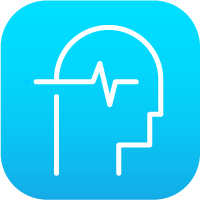 Assessing and Addressing Mental Health
Dissolving Access Barriers
There is a rapidly rising demand for mental health services, leaving mental health professionals in critically short supply. To solve this supply-and-demand issue, digital solutions are providing access in therapy deserts with increasingly affordable care options, new options for inclusive care and data-driven treatment plans. Are there also drawbacks in decreasing face-to-face care? Leaders are learning that a diverse mix of solutions for different conditions, digital competency levels and differences of race, ethnicity, socioeconomic status, disability, gender, and sexual orientation are needed to create a comprehensive mental health care system that dissolves systemic barriers.
The Drug Development Revolution
Driving Diversity in Clinical Trials
Disease impacts all people, so shouldn't the drug development process be representative of all people? Diversity has historically been overlooked in clinical trial design and implementation, until now. Motivated by the troubling statistics around the pandemic's impact on racial and ethnic minority groups, life sciences leaders are stepping up to ensure diversity is deeply ingrained into the planning and execution of all clinical trials, leaving bias in the past. 
Care Models 2.021
Holy Primary Care!
In a world that is becoming increasingly transaction oriented, how do we ensure our health continually remains a priority? Primary care organizations are focusing on holistic patient management, moving away from episodic care and towards a preventative, tech-driven approach. With the rise in mental and behavioral health conditions, clinicians are moving past the status quo check-up and building a more comprehensive approach to delivering care. An apple a day isn't going to cut it anymore! 
Session 5: 4:00 PM — 4:40 PM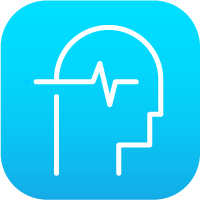 Assessing and Addressing Mental Health
Bracing for Impact: The Pandemic's Toll on Mental Illness
The pandemic unveiled significant structural problems in the U.S. mental health care system, and left us with a second pandemic with no clear solution. 41% of the population reported at least one adverse mental & behavioral health condition associated with COVID-19. Little is known on how the pandemic has permanently changed our behavior, but that's not stopping health leaders from trying to chip away at this escalating crisis. Hear from insightful innovators in the mental health field on their plans for creating sustainable change.
The Drug Development Revolution
Is Our Future Decentralized?
Studies have found that 80% of patients are more likely to participate in a clinical trial if virtual options are available. The growth of connected devices and data management technologies is certainly setting the stage for a more decentralized future for clinical trials. Decentralizing the process also yields a more diverse, patient-centric trial design where access challenges are not a factor. Is the current biopharma industry infrastructure ready for such a vast overhaul of known clinical trial methods? Discuss both sides of the DCT coin.
Care Models 2.021
Home-ing In on Chronic Condition Management
The past year has made our homes the center of our worlds. We outfitted homes to be our schools, gyms, offices and health centers for our families. This transition proved that care can seamlessly take place at home even when dealing with complex chronic conditions like kidney disease. Let's hone in on innovative, digitally-enabled home care models and recent regulatory changes making patients' comfort priority number one.
Monday, October 18
Morning Yoga
Sponsored by: Cleo
Start your day with an instructor-led yoga session in the hotels adjacent to the convention center, the Omni Boston Hotel at the Seaport and Westin Boston Seaport District.
Registration & Badge Pickup
Session 1: 8:30 AM — 9:10 AM
Health's Tech-tonic Shift
Health Tech's Got Talent: Who is the Next Star? PART ONE
Digital health is having its moment. Now a household term, telehealth is beloved by many as a convenient medium to further engage with providers and take a proactive approach to health. Following the path paved by telehealth, what other innovations are bubbling up to the surface in health tech? Hear from three founders touting incredible technologies that possess the potential to be game changers in health and the next industry darling.
Health for the Greater Good
Achieving Social Justice in Health
Racism is a public health issue. Going forward, we must be actionable, define health equity and map a path to pervade social justice in all aspects of healthcare. It's our duty to roll up our sleeves, hold ourselves accountable, acknowledge the deep history of structural racism and work together to achieve the much needed societal change. Listen to health equity advocates working to create a healthcare system free from discrimination from the doctor's office to the boardroom.
Pharmacy's Bright Future
Pharmacy & Digital Health: A Match Made in Heaven
33% of neighborhoods in America's largest cities lack convenient access to a pharmacy. Virtual solutions bridge this gap and supplement not having a physical pharmacist available. How can we leverage virtual innovation to expand digital pharmacies' reach while also empowering brick and mortar locations? Dig into how leaders are using digital to close access gaps, streamline the data flow between pharmacists and prescribers and ultimately help patients make better decisions about their health.
Funding Founders (Prescheduled Only) - Lounge Opens
Hosted Buyer Program (Prescheduled Only)
Session 2: 9:20 AM — 10:00 AM
Health's Tech-tonic Shift
Health Tech's Got Talent: Who is the Next Star? PART TWO
Digital health is having its moment. Now a household term, telehealth is beloved by many as a convenient medium to further engage with providers and take a proactive approach to health. Following the path paved by telehealth, what other innovations are bubbling up to the surface in health tech? Hear from three founders touting incredible technologies that possess the potential to be game changers in health and the next industry darling.
Health for the Greater Good
Is Poverty the Root of SDoH?
Have we over-complicated SDoH efforts by adding more terms and definitions? Is it possible to simplify this complex problem by boiling it down to one factor: poverty? Where do racism, education, access to healthy food and geography factor into the SDoH equation? Hear two expert perspectives as we strip away the euphemisms and get down to what truly matters when discussing social determinants of health. 
Pharmacy's Bright Future
Advancing Affordable Access to Medications
National drug spending is expected to reach $863 billion by 2028 due to new, higher priced drugs entering the market more frequently. How can we prevent patients in need from being priced out of the market? In efforts to reduce out-of-pocket costs, some pharmacy leaders have implemented outcome-based contracts while others have bypassed the supply chain middlemen entirely. The methods may differ, but the goal is clear: increase access, affordability and adherence.
Session 3: 10:10 AM — 10:50 AM
Health's Tech-tonic Shift
Navigating the Health Literacy Labyrinth
If one thing is true, it's that our health system is a complex labyrinth for even the most informed health consumers. Navigating the care maze is a daunting task that often leads to confusion, high costs, misinformation and poor outcomes. Leaders are working to close this health literacy gap widened by varying levels of digital competency, access to technology and socioeconomic status. But is introducing more tech the answer or furthering the problem? Communication is key in solving this pressing issue.
Health for the Greater Good
The Pandemic Effect on Health Equity
The global pandemic put a spotlight on some troubling truths within our healthcare system. Disproportionate COVID-19 case numbers and deaths among people of color exposed a broken health system where incentives are misaligned and zip code is a prime factor in the quality of care received. It is clear that we have a long way to go. Let's level-set, strategize and get to work to build back a better, more equitable future from the pandemic rubble.
Pharmacy's Bright Future
Big Retailers, Big Ambitions
With virtual pharmacies growing in popularity, brick and mortar retailers have had to pivot their business models to modernize their consumer health experiences. They are turning to digital and ramping up innovation to expand their offerings beyond the four walls. Their reach is big and ambitions high to become one-stop shops for all consumer health needs and more.
Networking Break - Exhibit Hall Opens
WEGO Health Awards Luncheon
Co-Sponsors: HealthSparq and Outcomes4me Inc.
Hosted Buyer Program (Prescheduled Only)
Session 4: 2:00 PM — 2:40 PM
Health's Tech-tonic Shift
Old Operational Habits Fall Hard
What lengths are necessary to modernize healthcare's antiquated systems? From scheduling to billing, payers and providers are partnering with tech organizations to implement innovative operational changes driven by their comprehensive digital strategies. Their motto is every company should be a tech company! Operational mavens are tossing out manual, outdated task management, forging a path to a more digital future.
Welcome to Health's House
Health is Everyone's Business
Throughout the past year we have come to the realization that every viable company is a health company. Health now must be an integral part of ALL businesses, not just those put in the traditional healthcare bucket. Strategies are changing to keep employees safe, businesses operating and plans underway in case another global crisis ensues. How has the role of public health changed within our economy and how is health being integrated into all industries' core operating plans?
Money on Health's Mind
A Tale of Two Health Tech Mavericks
Digital health has come a long way since its inception many years ago and these two leaders were at the helm of it. The journey has not always been smooth, but success is never achieved without struggle. Listen to two luminaries in digital health tell their stories of triumphs, failures, headline making exits, necessary pivots and predictions for the future of our industry. Not to mention their promising new endeavors each looking to shake up the status quo even more!
Employers' Winning Game Plan
Delivering Diverse & Inclusive Benefits
There is an urgent need to remove structural disparities within our health industry. Employers are taking a stand against health inequities that have been deeply ingrained in traditional health benefits structures. By making essential and inventive changes to health plan designs, employers are addressing cost barriers and putting inclusivity at the top of their priority list. Hear from employer leaders who are building more equitable health care coverage for all.
Session 5: 2:50 PM — 3:30 PM
Health's Tech-tonic Shift
The Blurring Lines of Health Devices
Technology allows consumers to interact with their health data in new and exciting ways. But what defines a health device? A medical device? Tech is clearing the way for an influx of proactive and preventative consumer-managed care devices. With an abundance of digital health offerings, how can we accurately measure outcomes and seamlessly share this growing trove of data with care teams? Join experts to sharpen your vision of the future of health devices!
Welcome to Health's House
The Happy Marriage of Health and Tech
The relationship between the health and tech industries has been solid for years, but they are ready to take things to the next level. Partnerships are blossoming in various areas within the health ecosystem pledging to create real change within a historically unmovable industry. What will this dynamic duo do next? Can they create a partnership that lasts the test of time across different corporate structures and cultures? These leaders are making this health matrimony work!
Money on Health's Mind
Seed to Growth in 0 to 60
Digital health startups have been traveling at lightspeed through the seed to growth journey, but is this a normal trajectory? Let's level set and review what the standard path should look like, why there have been so many outliers and what milestones investors care about most. The endless headlines of ballooning valuations, massive IPOs and triple-digit rounds is exciting for the industry, but also comes with unreasonable and often unattainable growth pressures for many founders. Hear top investors' takes on this monumental year and how we will ground ourselves in reality moving forward.
Employers' Winning Game Plan
The New Shape of Work
Traditional health benefit structures are showing their age. The pandemic completely upended our concept of where and how we work, so plan designs need to get with the changing times. Employees want an increase in remote care options, expanded coverage for their families and more mental and behavioral health solutions, to name a few. How else has the structure of health benefits transformed over the decades? Listen to health leaders reshaping plan designs to meet the needs of an evolved workforce.
Session 6: 3:40 PM — 4:20 PM
Health's Tech-tonic Shift
Getting Personal with Digitally-Enabled Care
Digital health has been given the rocket fuel it needed to fully take-off into everyday use both by health consumers and clinicians. With a plethora of tools now at their disposal, clinicians can further personalize care by integrating AI, virtual assistants, predictive modeling and consumer-generated data into their workflows. What new shapes will care delivery take next?
Welcome to Health's House
Impactful Health Information Sharing
Reducing health information access barriers has never been more important. Health leaders are thoughtfully using media and influencers to reach more people with more targeted, accurate messaging around vaccines, variants and more. With a younger generation of health consumers, reaching them where they are via social media has proven to be a powerful tool to combat vaccine hesitancy and ensure all who need pertinent health information can receive it. Join leaders who are paving the way for a more streamlined approach to educating the masses on better health!
Money on Health's Mind
What the SPAC?
What a SPAC-tacular year it has been in health tech investing! The allure of the public market was strong as we saw the highest number of health IPOs in years leaving many of us scratching our heads wondering what spurred this hot streak. What makes going public so appealing versus remaining under private investment? Debate the pros and cons with investment experts as we predict the future of SPACs and if regulatory bodies will cool the action. 
Employers' Winning Game Plan
Increasing the Value of Employer-sponsored Care
Employer-sponsored health care spending is at an all time high, begging the question: does all this money equal high-quality, high-value care? The answer is not so simple. Paying a high premium for care will not always lead to the best quality. Health innovators have taken notice of this paradox ushering in the creation of new benefit structures to reduce costs and increase value. They lead with tech, focus on high value care solutions, align incentives across the system and no longer accept the vast inefficiencies that have plagued us for decades. 
Networking Reception in the Exhibit Hall
Innovators' Reception
Sponsors: Oak HC/FT, NTT Data, Tegria, Leidos and SamsungNEXT.
Tuesday, October 19
Morning Yoga
Sponsored by: Cleo
Start your day with an instructor-led yoga session in the hotels adjacent to the convention center, the Omni Boston Hotel at the Seaport and Westin Boston Seaport District.
Registration & Badge Pickup
Session 1: 8:30 AM — 9:10 AM
Health's Consumer Playbook
The Power of Consumerization
62% of all bankruptcies stem from medical bills putting a huge burden on health consumers to find more affordable routes to care. The consumerism movement in digital health has opened the door to greater price transparency through sourcing and comparison apps, cash pay options and a push towards value over volume. Hear from leaders taking the guesswork out of choosing affordable care.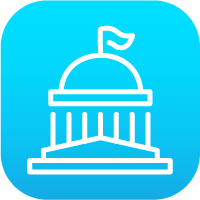 Life, Liberty and the Pursuit of Health
The Evolution of Reimbursement
After a year of relaxed reimbursement regulations directly resulting in a digital health boom, the question is posed: does policy hold innovation back? Finding the perfect balance of managing cost, meeting patient needs and removing the red tape around payer/provider partnerships is the key to moving innovation along at a healthy pace. What does the future of reimbursement policy hold with a new Administration and a blossoming digital health ecosystem?
Scaling Up Supply Chain
Securing the Supply Chain
The biopharma industry moves over $1 trillion worth of cargo through the supply chain every year making security and efficiency top priorities. How can we create a more resilient, secure and transparent supply chain network to maximize productivity? Promising solutions are stemming from unique collaborations between stakeholders where supply chain models are reimagined and technology is a key component of success. Hear experts divulge further into their detailed collaboration plans to ensure a frictionless and consistent global supply of medicines, PPE and more.
Funding Founders (Prescheduled Only) - Lounge Opens
Session 2: 9:20 AM — 10:00 AM
Health's Consumer Playbook
Keeping Up with Chronic Condition Management
COVID-19 has led to a 25% increase in health app downloads proving consumers' preferences lean towards an on-demand, digital experience. Consumers are more engaged with their health than ever before, opening up a plethora of convenient options to manage chronic conditions on an individual's own terms and own time. With more digital health tools at our disposal, how can leaders ensure that more convenience still means more quality when dealing with complex chronic conditions?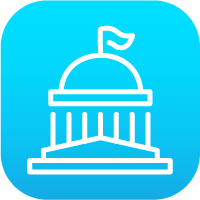 Life, Liberty and the Pursuit of Health
Health Ethics 101: Vaccines
Science and policy don't always see eye-to-eye. We witnessed this push and pull throughout the pandemic, now the attention has turned towards the global vaccine rollout. With the US and other developed nations charging well ahead of the average global rate, it poses a crucial ethical dilemma that goes beyond the science of vaccinations. Where did we make the "right" decisions both domestically and internationally and how can we expand access and education to combat ongoing vaccine hesitancy, systemic barriers and new variants? 
Scaling Up Supply Chain
Supply Chain 2.0
At a time when scrutiny is high, supply chain executives have shifted to digital to innovate and support complex operational challenges. Supply chain digitization efforts have led to more personalized, patient-centric supply chains with data-driven decision making at every point. How far can we take supply chain modernization efforts to execute more challenging personalized therapy distribution, secure our PPE supply and further promote transparency?
Session 3: 10:10 AM — 10:50 AM
Health's Consumer Playbook
The Next Generation of Health Consumers
People born between 1981-1996 have surged to make up more than 50% of the US workforce leading to a much younger population falling under employer-sponsored health plans. So how does the industry adjust itself to appeal to this younger generation that wants more accessible, convenient care options that work around their schedule? Learn from brands who have enamored this dominant demographic with a digital health experience that will keep them loyal for years to come.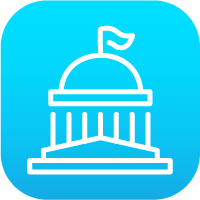 Life, Liberty and the Pursuit of Health
Modernizing Medicare & Medicaid
The health industry is continually looking to find new ways to lower costs for Medicare, Medicaid, MA and dual eligible populations. With new CMS and CMMI leaders in office, what will change over the next few years? We are already seeing the impact of direct contracting, new programs and an increased focus on Special Needs Plans, but how can we take it further? Leaders will prove why it is imperative that Medicare and Medicaid populations are not ignored in health modernization efforts.  
Scaling Up Supply Chain
A Monumental Undertaking: The Vaccine Rollout
The global COVID-19 vaccine distribution requires unparalleled results managing scale, pace and urgency. Executives continue to tackle lofty goals set by politicians, complex cold chain requirements, immense last mile challenges and vaccine hesitancy skewing demand. These complexities exposed larger inefficiencies within our global distribution network. Now, the door is open for innovation. Hear from leaders at the helm of the vaccine rollout discuss how far they've come and the path ahead.
Networking Break - Exhibit Hall Opens
Session 4: 2:00 PM — 2:40 PM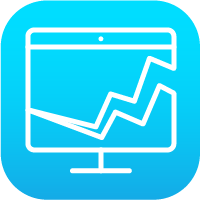 Virtual Care Boom or Bust
Forecasting Telehealth's Trajectory
Telehealth came to our rescue in the throes of a global pandemic, but where will it permanently cement itself within the care continuum? Mental and behavioral care, chronic condition management, acute care and episodic health events all have found a hero in virtual solutions. Now, how will telehealth weather the storm as the world reopens and care reverts back to an in person setting? Reimbursement is a big variable to consider as the power still lies with big incumbents and private insurers. Is the future of telehealth moving towards lower premiums, cash pay options and an increase in digital access for underserved populations?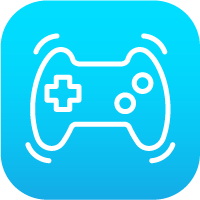 Life Science's Gamechangers
Genomically Inclined Treatments
Since the first sequencing of the human genome, we have been working to define the complex relationship between our genotypes and phenotypes to support hyper-personalized approaches to disease treatment. The field of genomics is opening up a chasm of possibilities from identifying more accurate drug targets early in development to treating and even eradicating illnesses through genetic modification. Hear from genomics masters on what cutting-edge therapies are on the horizon!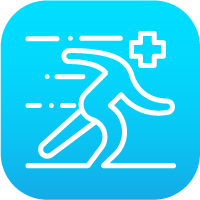 The Health Data Rush
Turning of the Data Tides
How can we harness the power of health data if it remains buried under layers of compliance, regulations and silos? As policies are pushing forward to provide greater access for both patients and stakeholders across the health ecosystem, we are seeing new data use cases emerge to tackle niche challenges. Now leaders must define the problem they are looking to solve and the data they need to get there. Hear experts' take on how data interoperability is just the starting point on the journey to untangle healthcare's biggest knots. 
In Partnership with
Session 5: 2:50 PM — 3:30 PM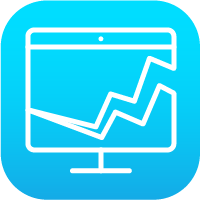 Virtual Care Boom or Bust
RPM Painting a Health Masterpiece
Remote monitoring technology has unlocked incredible health insights through engaging with patients and care teams before, during and after visits to drive better outcomes. RPM is moving virtual care from a one-time, transactional event to an ongoing, real-time journey. Painting a detailed mosaic of an individual's health, RPM is making early intervention a standard of care. Listen to RPM Picassos discuss what new tech is on the horizon and details on this data-first approach to care delivery.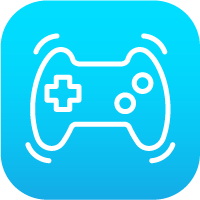 Life Science's Gamechangers
Behind the Scenes of Drug Discovery
The last decade of therapeutic advancements has been game changing! We are heeding disease through novel approaches to therapeutic design and data-driven discoveries in oncology, neurodegenerative disorders and more. Advancements in data analytics have allowed us to focus on more complicated diseases with patients at the center stage of drug design. Treatment and research are going hand-in-hand as we are connecting the data pipeline from the lab to the real world.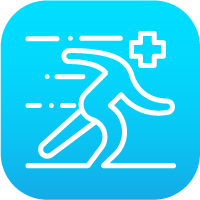 The Health Data Rush
Fast & Furious Health Data
Through 2025 the volume of health industry data is projected to grow faster than in any other industry. One main factor to this exponential growth is the increased volume of health data stemming from new consumer-generated, real world sources. We are leaving a trail of data through every interaction with clinicians, health devices, wearables and even our phones. Now comes the hard part, how do we collect and measure these vast data sets to harness the novel health insights behind them?
Hosted Buyer Program (Prescheduled Only)
Session 6: 3:40 PM — 4:20 PM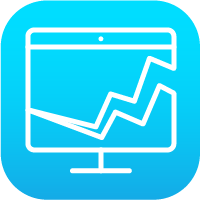 Virtual Care Boom or Bust
Home Health's Digital Facelift
76% of adults ages 50 and older prefer to remain in their current residence to receive care, yet only 42% of adults 65+ have access to broadband internet. In order for home health care models to flourish, the tech must be in place to support use cases from aging in place to post-acute recovery. How is the industry leveraging AI, RPM and predictive analytics to support home care delivery models? And how are we closing technology access gaps to keep our population home and healthy?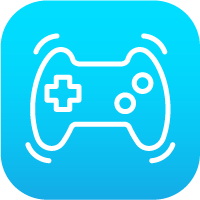 Life Science's Gamechangers
The Bleeding-Edge of Early Detection
Outfitted with new technology, data and diagnostics, life science leaders are making groundbreaking leaps forward in early disease detection and diagnosis. How can we cement cancer and other disease screenings as a standard of care just like an annual check-up? Where do cost and access factors play a role in helping early detection tech reach its full potential? These experts are making phenomenal leaps forward to catch fatal diseases early and often.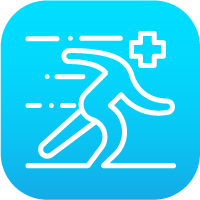 The Health Data Rush
The Patient Data Balancing Act
There is a twin struggle taking place in health: the fight to give patient's more access and rights to their full health history and the urge to maintain strict privacy and data protection standards. Some argue that too much access will lead to the misinterpretation of health information and potential breaches while others believe the choice should solely be left up to the patient. Hear from leaders who have found the secret sauce to do both by putting patients in control of their health data in a frictionless and secure way.
In Partnership with
Women at HLTH/ShePowers Health Awards Reception
Networking Reception in the Exhibit Hall
Wednesday, October 20
Registration & Badge Pickup
HEP Strategic Investing Summit: Executive Playbook
The last five years have seen an explosion of health systems and health plan-based venture and innovation funds. The migration to new payment models, a rapidly consolidating competitive landscape, and sweeping uncertainties surrounding the "future state" of healthcare coverage have led many payers and providers to aggressively seek opportunities "outside the core" for growth.
Ezra Mehlman, a healthcare growth equity investor and professor at Columbia Business School, will deliver a curriculum for hospital, health plan senior executives who are interested in standing up and operating strategic venture funds.
In Partnership with